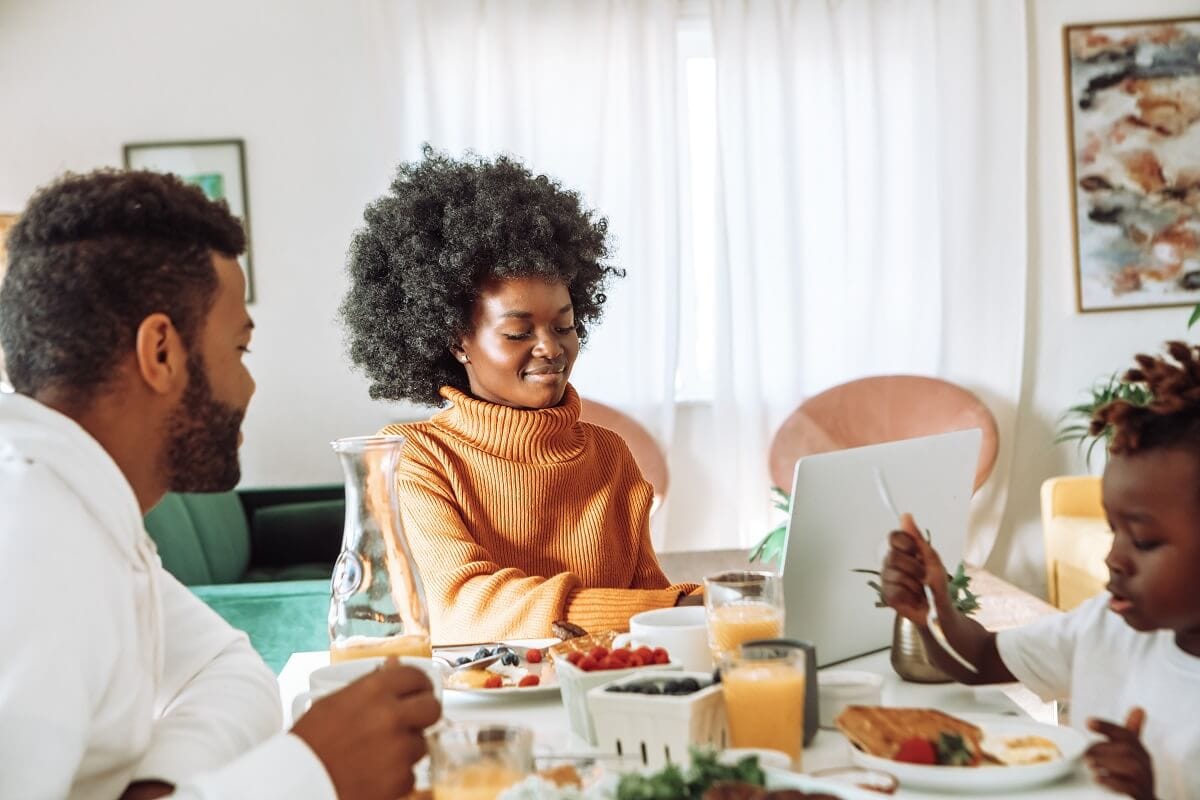 The COVID-19 pandemic has been tough on everyone, but it has been an especially trying time for women, especially working moms. Many women lost their jobs during the pandemic and they are now trying to get back on their feet. Here at Klashtech, we like to empower our customers to look forward to the future, so we would like to talk a bit about women in the pandemic and how mom can get back on her feet in the new year.
The Impact of the Pandemic
The COVID-19 pandemic was a major disaster during the year 2020. In an effort to subdue the pandemic, the nation went into a lockdown and many businesses had to close their doors in an effort to follow social distancing guidelines and general health protocols. Many people lost their jobs as a result and women were majorly affected. Studies show that women lost close to 54 million jobs during the pandemic and 35% of those women are still unemployed today.
While the job loss was bad enough, many schools also had to close their doors to follow safety guidelines, and children were sent home for remote e-learning. Whether they were working or not, moms now had to help their kids attend classes every day in addition to caring for the home and babysitting the younger children. Needless to say, it was a challenging time.
Now that vaccines are making their rounds, there seems to be a light at the end of the COVID-19 tunnel and now many women are looking to get back on their feet. While the job landscape has changed over the years, there are still opportunities and ways that women can regain their footing post-pandemic.
Preparing to Return to Work
Those who are looking to rejoin the workforce will want to do a bit of prep to get back into the flow of things. For starters, this is a good time to read over your resume and cover letter to ensure that they are polished and up-to-date.
If you feel like you need to brush up on your skills or you want to learn how to do a completely new job then you may consider returning back to school for your degree. There are many programs available that could be a stepping stone to a great new job. Anything from business management to marketing is up for grabs. The best part of all is that most degree programs are now available online so you can take your classes on your own time, be that when the kids are sleeping or after you return home from a part-time job.
Many women who are tired of working for someone else may decide to start their own business. The sky's the limit when it comes to the entrepreneurial endeavor you may choose, but the good news is that if you want to continue to work from home, then there are many businesses that you can start online.
You just need to think about what you enjoy doing. So if you love playing piano then you could start an online tutoring company and teach others. If you love to write, then you could become a freelance writer. If you love to make arts and crafts at home then you could also set up a store from home and sell your goods.
Once you have a business model, you can reach ultimate success with effective marketing. After you have some clients under your belt, you can ask them for referrals and grow your business from there. You could also head to social media and start a business page on Facebook where you market your products and put out paid advertisements that will be aimed at new customers.
It is also a great idea to set up a business website where you can sell your products. Your website can also be a marketing tool. Whenever you get a satisfied customer, ask them to write a review on your site and then share those with other potential customers. If you ever get negative reviews, don't fret, as you can also turn those around. Whenever a customer complains, offer to resolve the situation. When others see that you tried to help a disappointed customer, they will know that you do your best to satisfy all of your clients.
In the end, women have not had it easy during the pandemic, but there are many steps that you can take now to find the financial success that you crave while also being a mom.
Looking for a professional website to improve your online presence? Contact Klashtech to learn about our services. We offer Creative Web design, Web development, eCommerce, and digital marketing services to meet your specific needs. Call us at +1 (305) 965-9406 or send us an email at hello@klashtech.com.