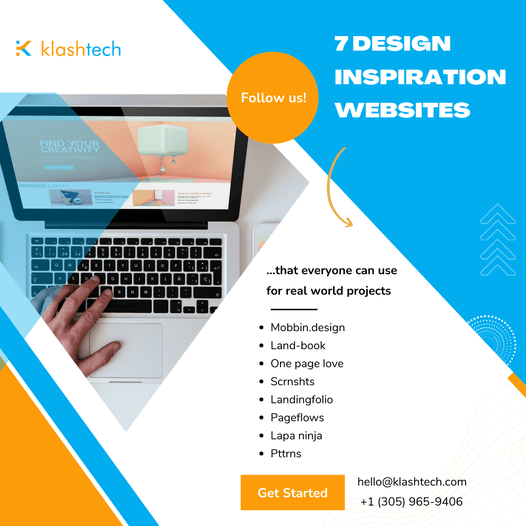 Here are the 7 design inspiration websites that every designer can use for their real world projects! 👇
1. Mobbin.design
2. Land-book
3. One page love
4. Scrnshts
5. Landingfolio
6. Pageflows
7. Lapa ninja
8. Pttrns.
Let us know about your favorite sites you get inspiration from in the comments ✌
Looking for a professional website to improve your online presence? Contact Klashtech to learn about our services. We offer Creative Web design, Web development, eCommerce, and digital marketing services to meet your specific needs. Call us at +1 (305) 965-9406 or send us an email at hello@klashtech.com.