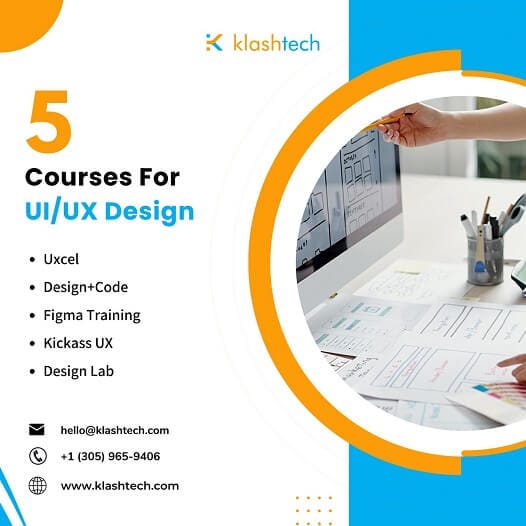 In the dynamic realm of UI/UX design, staying ahead of the curve is crucial. Whether you're a seasoned professional or just starting your design journey, here are five exceptional courses that promise to elevate your skills and shape you into a UI/UX maestro:
Uxcel
Dive into the intricate world of UX design with Uxcel, a course tailored to help you master the art of creating seamless and intuitive user experiences.
Design+Code
Design+Code is your gateway to a comprehensive learning experience where design seamlessly integrates with coding, providing a holistic approach to UI/UX mastery.
Figma Training
Figma Training is your compass to navigate the vast landscape of design tools, ensuring you harness the full potential of Figma in crafting visually stunning and functional interfaces.
Kickass UX
True to its name, Kickass UX is the go-to course for those aspiring to elevate their UX game, offering insights and strategies to create experiences that leave a lasting impact.
Design Lab
Design Lab is your laboratory for crafting aesthetically pleasing interfaces, where you'll refine your design skills and learn to harmonize form and function seamlessly.
Embark on a learning journey that not only enhances your technical skills but also fuels your creative instincts, shaping you into a UI/UX designer equipped to tackle the challenges of the digital landscape!
Looking for a professional website to improve your online presence? Contact Klashtech to learn about our services. We offer Creative Web design, Web development, eCommerce, and digital marketing services to meet your specific needs. Call us via Whatsapp at +1 (305) 965-9406 or send us an email at hello@klashtech.com.