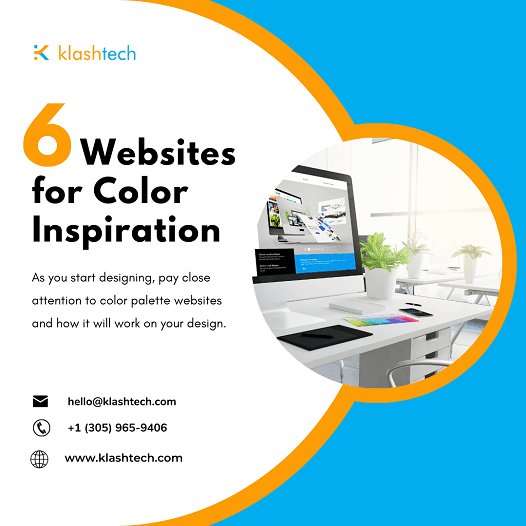 Pay close attention to color palette websites as you begin designing and how they will affect your design. Designers must choose the right color palette to engage their audiences. 👀🌈👌🏻
There are several pallet generators available to help you better assess a potential tone. While the website adds the final perfect touch, a skilled designer could independently assess the palette.
Check out the web list below to save time when choosing the best color scheme.
This color palette website provides thousands of free chic palettes. Colorhunt's website palettes are updated daily, providing users with new experiences.
Canva was originally a graphic design tool, but the developers later added a free color scheme generator. Canva, unlike the rest of the website, requires users to upload an image.
This website is very popular among designers and is used in a variety of industries. Coloors provides a drag-and-drop interface for both website and application displays. It is the best website resource for beginners, providing comprehensive and user-friendly results.
Colorpalettes owns every process as well as the best palette list. It is ideal for designers who work with client color characteristics and need to create complete color schemes. Colorpalettes is the best tool for creating mock-ups.
Using Artificial Intelligence, Muzli Colors assists designers in determining the best color scheme for their projects (AI). This color palette website suggests a variety of colors, values, and optimal saturation for designers' use.
This website allows users to create millions of color palettes using AI for inspiration. They can also look for a new palette by matching the tone colors with a color extractor.
Looking for a professional website to improve your online presence? Contact Klashtech to learn about our services. We offer Creative Web design, Web development, eCommerce, and digital marketing services to meet your specific needs. Call us at +1 (305) 965-9406 or send us an email at hello@klashtech.com.