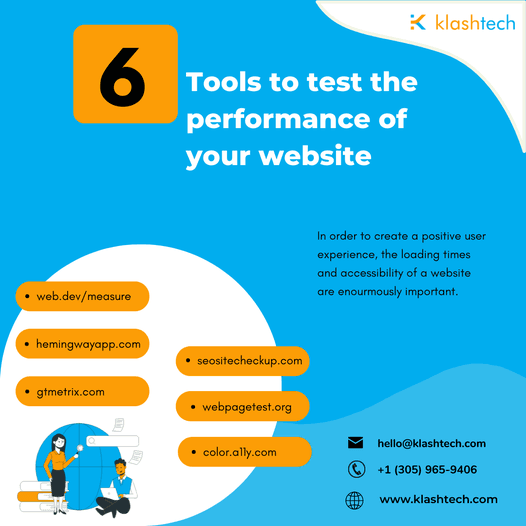 Looking to improve your website's performance? Here are six of the best website performance test tools you need to check out.
Imagine if every time you watched a YouTube video, the video stopped and buffered every few seconds. How annoying would that be?
Luckily, there is a handful list of website performance testing tools available that will help you run an audit of your site and identify what needs to be fixed.
Measure measures the overall quality of a web page in a lab environment (using Lighthouse). It gives insights about multiple quality categories from Lighthouse, including Performance, Accessibility and SEO.
Check out the website's readability. The app highlights lengthy, complex sentences, and common errors.
GTmetrix
It offers a free & premium website speed test. An upgrade grants access to the page settings, monitoring, and alerts.
Seo Site Checkup
It is a great tool to see how Google ranks your website and show you how to fix issues that you might have missed.
WebPage Test
It can be used for speed tests with a wide variety of different locations and different web browser options.
➡️Color Contrast Accessibility Validator
This website provides free color contrast analysis tools that will display color contrast issues.
Has your website passed all the tests? 
Looking for a professional website to improve your online presence? Contact Klashtech to learn about our services. We offer Creative Web design, Web development, eCommerce, and digital marketing services to meet your specific needs. Call us at +1 (305) 965-9406 or send us an email at hello@klashtech.com.