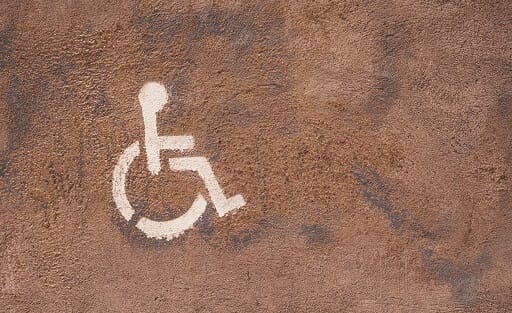 The Americans with Disabilities Act was instituted in 1990 in an effort to end discrimination based on differing abilities. Drawing heavily from the landmark Civil Rights Act of 1964, which established protections against discrimination based on race, religion, sex or national origin, the ADA went a step further by requiring organizations to provide "reasonable accommodations" to employees with disabilities.
This was a fairly revolutionary addition that led to the widespread adoption of wheelchair access ramps, accessible restroom facilities, and many other equal-access accommodations that have become a regular part of most American workplaces. In 1990, however, legislators had no way of knowing that the then-infant internet would soon become not just a key element of doing business, but the very backbone of global commerce.
What does the ADA say about websites? 
The ADA's relationship with websites has been a complicated and often confusing story. The ADA does not explicitly address online compliance, even after undergoing several amendments in the far more web-oriented era of 2008. With no specific coverage under the law, it usually falls to the courts to determine how ADA standards apply to websites—or whether they do at all.
Title III of the ADA requires that every owner, lessor, or operator of a "place of public accommodation" provide equal access to users who meet ADA standards for disability. With roughly 1.66 billion people around the world making online purchases in 2017, one might reasonably presume that this concept extends to websites, but from a legal standpoint, there is a surprising amount of grey area.
Various courts around America have ruled that commercial websites are places of public accommodation and thus subject to ADA rules. Other cases have concluded that websites are bound by ADA regulations if there is a close "nexus" between the site and a physical location, the most famous example being the ruling against the Winn-Dixie supermarket chain for not making its site accessible to users with low vision. Other courts have decided that the ADA as written simply does not offer any protections for online users. With no overarching federal rules in place, it's difficult to make a definitive statement about whether or not any given website is governed by ADA accessibility rules.
Further complicating the issue, the U.S. recently appeared to be on the verge of adopting more comprehensive accessibility requirements. Federal regulations slated to go into effect in January 2018 would have held federal websites to the standards of WCAG 2.0 Level AA, the set of guidelines that provide the basis for online accessibility rules for most of Europe and many other nations around the world. The current administration, however, has withdrawn this requirement as part of a general push toward deregulation, leaving the online applications of the ADA as murky as ever. 
Klashtech ADA Compliance status
We firmly believe that the internet should be available and accessible to anyone and are committed to providing a website that is accessible to the broadest possible audience, regardless of ability.
To fulfill this, we aim to adhere as strictly as possible to the World Wide Web Consortium's (W3C) Web Content Accessibility Guidelines 2.1 (WCAG 2.1) at the AA level. These guidelines explain how to make web content accessible to people with a wide array of disabilities. Complying with those guidelines helps us ensure that the website is accessible to blind people, people with motor impairments, visual impairment, cognitive disabilities, and more.
This website utilizes various technologies that are meant to make it as accessible as possible at all times. We utilize an accessibility interface that allows persons with specific disabilities to adjust the website's UI (user interface) and design it to their personal needs.
Additionally, the website utilizes an AI-based application that runs in the background and optimizes its accessibility level constantly. This application remediates the website's HTML, adapts its functionality and behavior for screen-readers used by blind users, and for keyboard functions used by individuals with motor impairments.
Is Your Site ADA Compliant?
Let us help you fix compliance violations quickly & painlessly. Ready to be ADA compliant? Get started now to ensure your website is ADA compliant & mitigate the risk of a lawsuit.
Looking for a professional website to improve your online presence? Contact Klashtech to learn about our services. We offer Creative Web design, Web development, eCommerce, and digital marketing services to meet your specific needs. Call us at +1 (305) 965-9406 or send us an email at hello@klashtech.com.