The number of companies empowering global businesses and helping them transform digitally is significantly increasing worldwide. The USA is pioneering this brigade, and Klashtech leads among those IT service providers that are actually using their power to grow and uplift other businesses.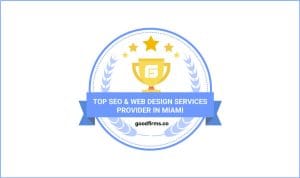 Based in Florida and operating from Miami and Texas, Klashtech originated in 2017, implementing the latest technology measures to impact the communities positively. The company provides full-service digital solutions to small to medium-level businesses. It is specialized in delivering full-stack website development, website design, digital marketing, and strategy & consulting services.
The experienced team of professionals in the company offer cutting-edge solutions that attract targeted customers to avail services at cost-effective prices. The company focuses on creativity, transparency, and a result-driven approach while delivering impeccable solutions. They emphasize building long-lasting and mutually beneficial relationships with their clients that encourage them to improve on all facets.
Klashtech Provides Professional Web Services at Affordable Prices
Klashtech partners with its clients and invests in their success. It provides various services that benefit client businesses and helps them professionally satisfy their needs. Custom Website, WordPress, and Ecommerce Website Design, Business Application Development, UI/UX Design, Graphic Design, Print & Interior Design, Full Brand Identity, Video Production, Website Hosting & Maintenance, and ADA Compliance Services are offered by the company needing exclusive development and design assistance for their varied projects.

The company excels in boosting a business's online visibility, maximizing its reach, and enhancing conversions through advanced Search Engine Optimization Marketing, Social Media Marketing & Advertising, On-Page, Off-Page, Local & Technical SEO, Pay Per Click, Email Marketing, and SEO-based Content Writing services.
Developing strategies and providing consultation improves Klashtech's efficiencies to satisfy their clients to the best of their abilities. The company creates a meaningful and authentic brand identity for the businesses, unlocks their brand's potential to achieve their business goals, and maximizes their online revenues and sales by providing merchandising consulting services from their experts.
After obtaining a vast client list, Klashtech is recognized worldwide as the top web performer and rated as one of the top SEO agencies in Miami by GoodFirms. The list of some of the reputed clients of the company is displayed below.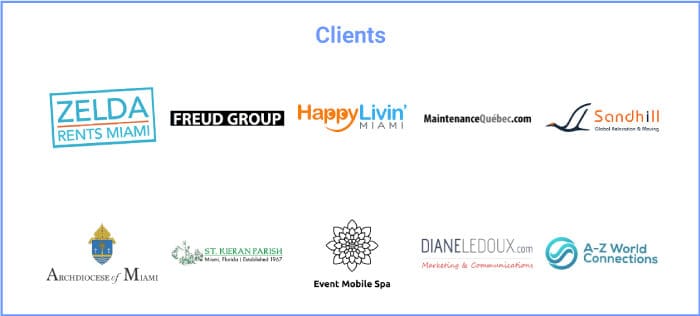 A company is well-known for the type and level of services it provides to its customers. Klashtech has received a considerable number of positive testimonials and some of them are as given below.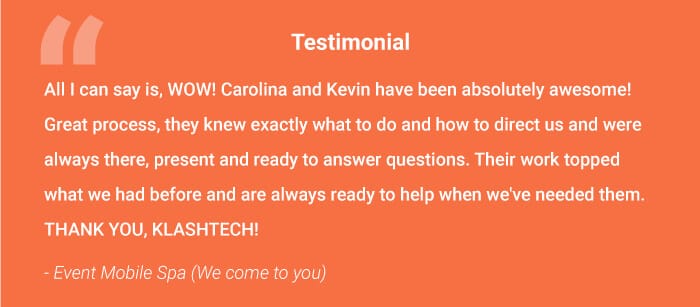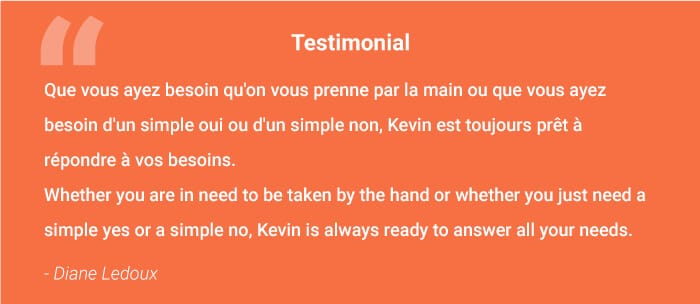 GoodFirms Research Methodology
GoodFirms
manifests the involvement of global businesses on its worldwide acclaimed platform to enhance their business opportunities and plans for further growth and development. As a leading review and research company, GoodFirms acknowledges market performers' efforts and abilities and helps them connect to enhance their chances of success.
Klashtech is a fantastic portal to join hands for all of your development, design, and advertising-related requirements. The company pays significant efforts to make its client projects a success and shows great signs of growth in the future. Soon, it plans to lead the digital marketing arena across the globe.
About GoodFirms
Washington, D.C. based GoodFirms is a reputed B2B research and reviews firm that aligns its efforts in finding web development and web design service agencies delivering unparalleled services to its clients. GoodFirms' extensive research process ranks the companies, boosts their online reputation, and helps service seekers pick the right technology partner that meets their business needs.
About the Author
Prepared by Anna Stark, a Content Writer at GoodFirms, who bridges the gap between service seekers and service providers. Anna's dominant role lingers to form every company's achievement and critical attributes into words. She strongly believes in the charm of words and equips new approaches that work, always with concepts.
Looking for a professional website to improve your online presence? Contact Klashtech to learn about our services. We offer Creative Web design, Web development, eCommerce, and digital marketing services to meet your specific needs. Call us at +1 (305) 965-9406 or send us an email at hello@klashtech.com.

Our mission is to empower small businesses to grow their online presence. Ready to get started?