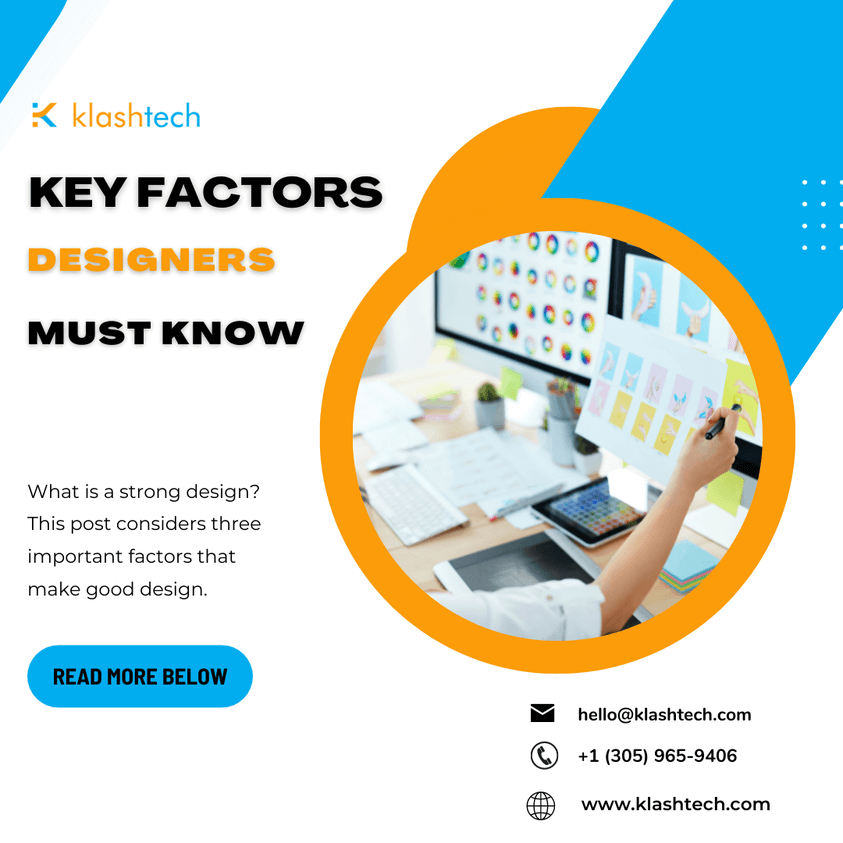 Designers do more than design. Or at least, they should. We are not talking about creativity. We are talking about necessities.
Consider these three factors and you will nail down a Web design that works. Let's dive in.
The design must solve a business problem. How does it represent the company or product? Good design can bring significant business benefits. Good design is good business.
The design must be technically feasible and functional.This allows you to make sure that everything works properly and that there are no unforeseen problems with your design. It must be economically viable, as well as easily produced and distributed feasibly. Good design is efficient.
The design needs to deeply understand the needs of the end user. Identifying the product/service user's goals, beliefs, and motivations. Good design is people centric.
Looking for a professional website to improve your online presence? Contact Klashtech to learn about our services. We offer Creative Web design, Web development, eCommerce, and digital marketing services to meet your specific needs. Call us at +1 (305) 965-9406 or send us an email at hello@klashtech.com.