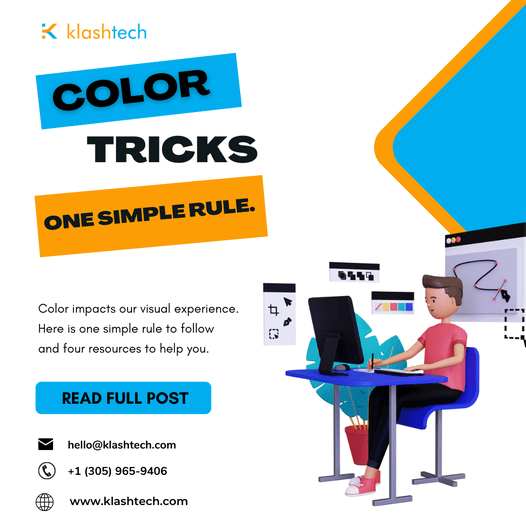 Like most things in design, we can sometimes overdo our colors.
This 60-30-10 rule is a safe approach to using colors. A good rule of thumb would be to use the 60% 30% 10% rule for your dominant, secondary, and accent colors respectively.
This rule helps you create a proper and well-balanced color application for your design.
The 60% is usually the neutral or primary color. This will be used as the base color of the design.
The 30% is the secondary color and will be used for some medium components such as headlines and graphic elements.
The 10% is the accent color. This portion will be used for highlights of the design. The CTA button, pop up, and some important points of your interface.
Like the rule of thirds, it does not mean it cannot be broken. Implement it after you've mastered the art of using these rules in design.
If you are a novice designer, stick to these resources and you cannot go wrong.
Colormind: an Al powered color palette generator
Color hunt: an open platform for hand-picked color palettes
ColorHexa: a color encyclopedia
Color Wheel: Adobe's color palette generator
Looking for a professional website to improve your online presence? Contact Klashtech to learn about our services. We offer Creative Web design, Web development, eCommerce, and digital marketing services to meet your specific needs. Call us at +1 (305) 965-9406 or send us an email at hello@klashtech.com.