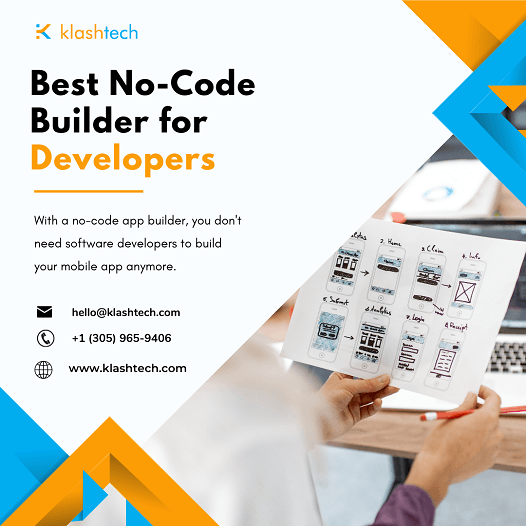 Hello there, potential app developer!
If you're considering using a no-code app builder to create a new app with little to no coding, you're about to embark on an exciting and rewarding journey.
Not only can the right platform help you do more with less and deliver high-quality applications, but it can also help you gain a competitive advantage.
Get your hands on these platforms and creating an app will become much easier.
Stacker is a no-code web app creation tool. Without any coding or design skills, you can use it to create a variety of useful apps powered by your data. Because of Stacker's flexibility, it allows you to create a wide range of apps, such as portals, budget trackers, CRMs, and much more — all without writing a single line of code.
Bubble is a no-code development platform for creating a variety of apps such as CRMs, marketplaces, and platforms. It has a drag-and-drop design editor that allows users to create layouts and dynamic content, as well as a marketplace with templates and plugins.
Thunkable is a platform for creating native mobile apps that requires no coding. It includes a drag-and-drop interface design canvas as well as various logic blocks for creating various types of mobile apps. Thunkable also manages all App Store (iOS) and Play Store (Android) compliance behind the scenes, allowing users to create an app once and have it available on both platforms.

Webflow is a no-code tool primarily used for building websites. Webflow's advanced design tool gives you the freedom to build your site visually in real-time by adding buttons, images, animations, and much more.
Looking for a professional website to improve your online presence? Contact Klashtech to learn about our services. We offer Creative Web design, Web development, eCommerce, and digital marketing services to meet your specific needs. Call us at +1 (305) 965-9406 or send us an email at hello@klashtech.com.