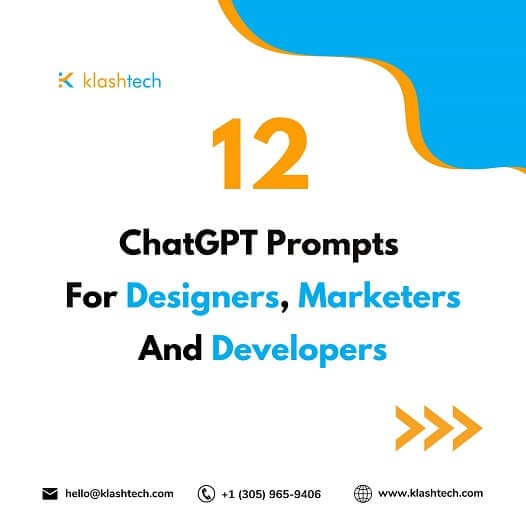 As a language model, ChatGPT provides diverse prompts to inspire creativity and generate ideas for a wide range of niches. People working in the creative niche often waste hours and end up using ChatGPT incorrectly.
👇🏻Here are some key words for you to punch in, before you make the same mistake: 👇🏻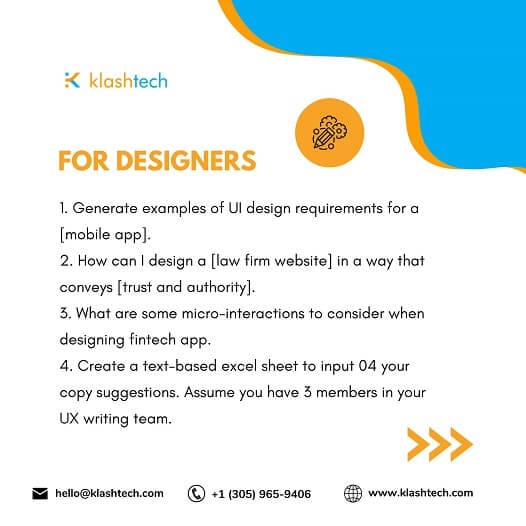 1. Generate examples of UI design requirements for a [mobile app].
2. How can I design a [law firm website] in a way that conveys [trust and authority].
3. What are some micro-interactions to consider when designing fintech app.
4. Create a text-based excel sheet to input 04 your copy suggestions. Assume you have 3 members in your UX writing team.
1. Can you provide me with some ideas for blog posts about [topic]. 
2. Write a product description for my [product or service or company]
3. Suggest inexpensive ways I can promote my [company] without using social media.
4. How can I obtain high-quality backlinks to raise the SEO of [website name].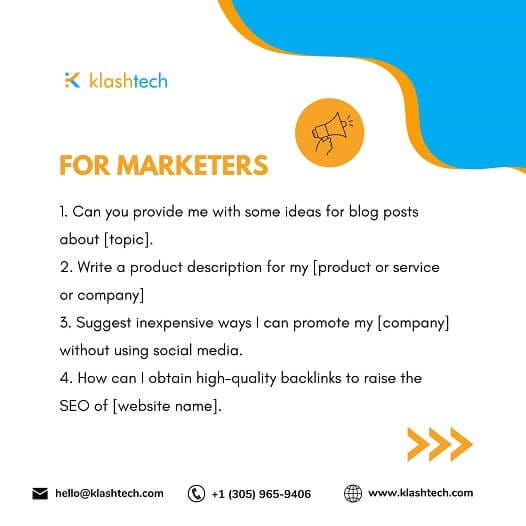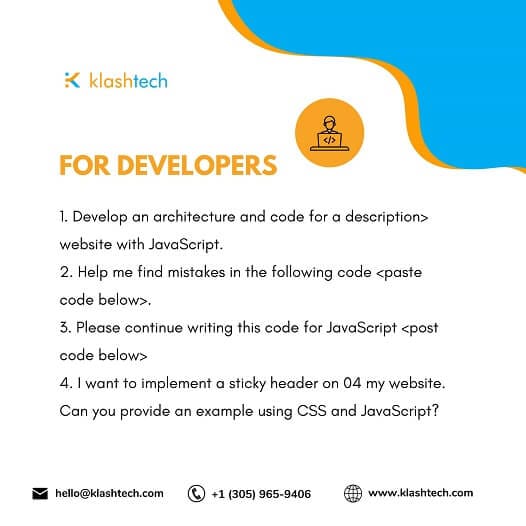 1. Develop an architecture and code for a description> website with JavaScript. 
2. Help me find mistakes in the following code .
3. Please continue writing this code for JavaScript 4. I want to implement a sticky header on 04 my website. Can you provide an example using CSS and JavaScript?
No matter what your niche or interest, ChatGPT prompts can help inspire creativity and spark new ideas. Use these prompts as a starting point for your own projects or as a way to explore new and exciting topics. 🙌🏻
Looking for a professional website to improve your online presence? Contact Klashtech to learn about our services. We offer Creative Web design, Web development, eCommerce, and digital marketing services to meet your specific needs. Call us at +1 (305) 965-9406 or send us an email at hello@klashtech.com.