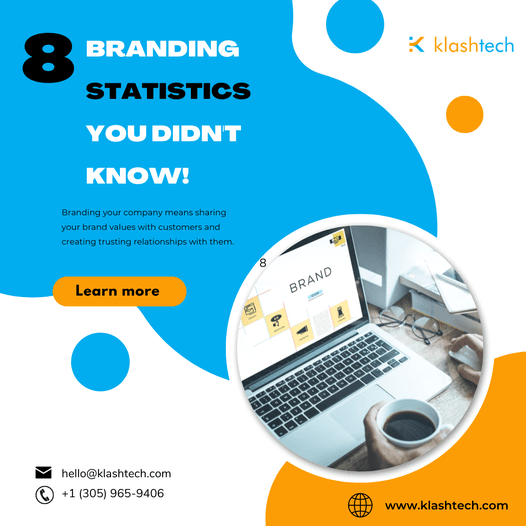 These are eye-opening statistics about branding for 2022.
Consumers are continually bombarded with numerous products and services – from the moment they wake up until they fall asleep. And that's where branding comes in.
The primary purpose of branding is to help businesses stand out from the competition. Branding your company means sharing your brand values with customers and creating trusting relationships with them.
Let's jump into the top 8 branding statistics that you should know about in 2022.
55% of a first impression is made because of visual stimuli, like your logo or brand colors.

52% of customers did not return to a business due to bad design.

You can increase your brand recognition by up to 80% by using your signature color consistently.

Nearly 94% of customers are more inclined to be loyal to a brand that provides complete transparency.

Brands that have a blog generate 67% more leads.

72% of the best brand names are made-up words or acronyms.

89% of shoppers stay loyal to brands that share their values.

59% of shoppers prefer to buy new products from the brands they trust.


Looking for a professional website to improve your online presence? Contact Klashtech to learn about our services. We offer Creative Web design, Web development, eCommerce, and digital marketing services to meet your specific needs. Call us at +1 (305) 965-9406 or send us an email at hello@klashtech.com.