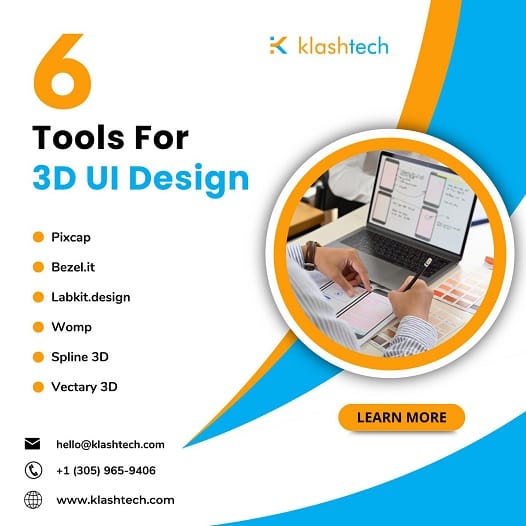 Ready to Elevate Your 3D UI Game?
Check out these 6 Game-Changing Tools!
Ever wondered how to bring your 3D UI designs to life?
Dive into the world of cutting-edge technology with these tools, each uniquely designed to level up your user interface designs:
Pixcap: Turn your 3D concepts into reality with Pixcap's animation and prototyping prowess. It's your go-to for crafting immersive user experiences!
Bezel.it: Precision matters! Bezel.it ensures pixel-perfect alignment and spacing in your 3D designs, guaranteeing an impeccable user interface.
Labkit.design: Want to experiment with 3D UI elements? Labkit.design offers an innovative playground for UI experimentation, helping you refine your concepts.
Womp: Streamline your 3D design workflow with Womp. It simplifies the process, making complex 3D UI creation accessible to all skill levels.
Spline 3D: Dive deep into 3D modeling and animation with Spline 3D. Craft intricate UI elements and interactions that are sure to dazzle your users.
Vectary 3D: From 3D prototypes to immersive web experiences, Vectary 3D empowers you to build and showcase your UI designs effortlessly.
Which of these tools are you most excited to try?
Share your thoughts and let's explore the limitless possibilities of 3D UI design together! 
Looking for a professional website to improve your online presence? Contact Klashtech to learn about our services. We offer Creative Web design, Web development, eCommerce, and digital marketing services to meet your specific needs. Call us at +1 (305) 965-9406 or send us an email at hello@klashtech.com.