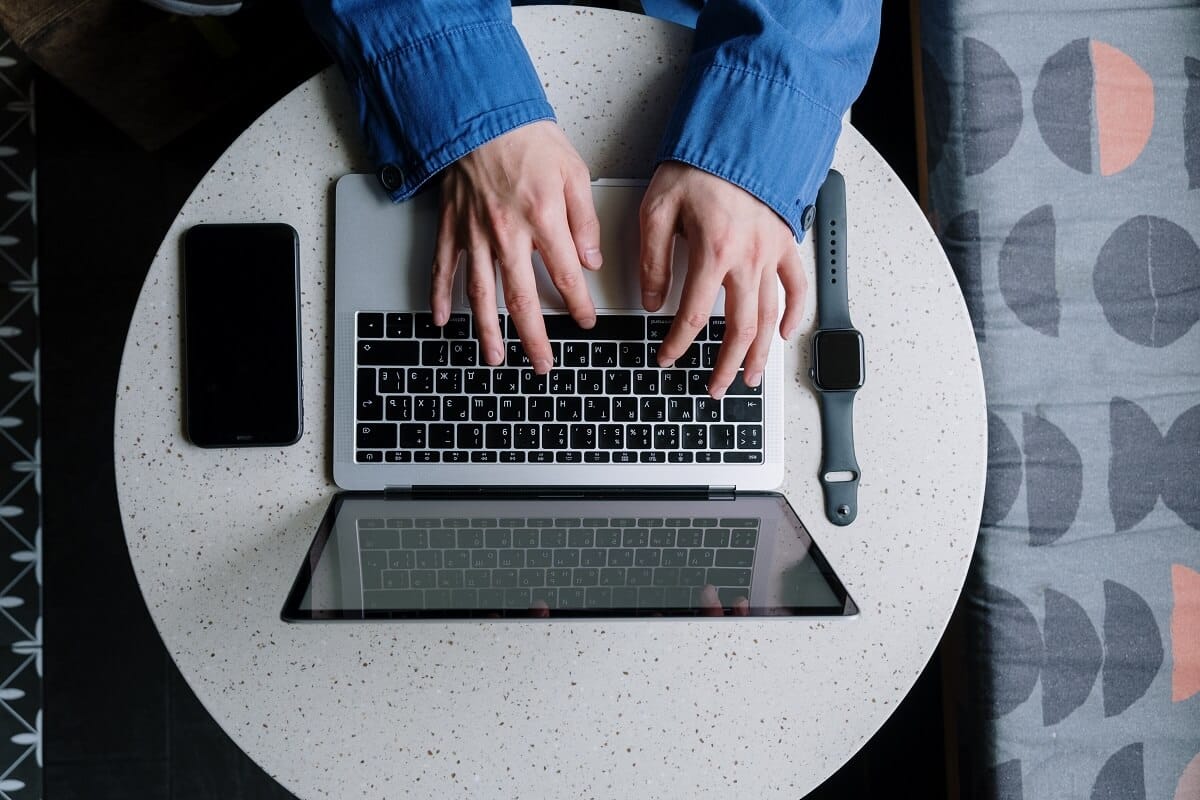 There are many advantages of using digital technologies in your e-commerce business, from improving your company's productivity and efficiency to reducing its risk of cyberattacks and other security threats. Digital technologies can also help to improve the customer shopping experience, as various digital tools and apps can be used to gather and analyze data about your shoppers, products, and services.
Below, Klashtech discusses five of the ways in which your e-commerce business could use digital technologies to improve its processes and operations. Read on to learn about the benefits of inbound marketing, mobile apps, remote work, digital wallets, and data analysis.
1. Focus on Inbound Marketing
Rather than spending the majority of your marketing budget on outbound marketing techniques such as direct mail, cold calling, and trade shows, you could create valuable online content that encourages potential customers to come to you. Also known as inbound marketing, this type of strategy includes effective web design, blog posts, videos, email campaigns, and webinars. A few examples of the many inbound marketing tools available include:
MailChimp
Semrush
Ahrefs
HubSpot
Hotjar
AdRoll
Free design tools and apps are also available to help you create your own website, blog, and social media graphics. Canva, Snappa, and Desygner are just a few options.
According to an article published on Consumer Think, approximately 67 percent of worldwide e-commerce sales are completed on a mobile device. And since this number is expected to grow in the coming years, you may wish to build a mobile e-commerce app if you haven't already done so.
As a few advantages of creating an app for your e-commerce business, mobile apps help to reduce shopping cart abandonment, personalize the customer shopping experience, and increase conversions. They can also help you to compete with major online retailers such as Amazon.
If you're not already operating remotely, it's time to follow in the footsteps of fully-remote e-commerce businesses like Narrativ, Postscript, ConsumerAffairs, Pangaea, Thumbtack, and Philips. There are lots of different remote worker tools that can be used to track employee time, organize projects, store documents, and encourage communication and collaboration between employees, such as:
Toggl Track.
Todoist
Google Drive.
Slack
GoToMeeting
Asana
To transition your team to working remotely, start by creating a remote work policy. Then decide which software tools you'll invest in, and equip your team with the programs and equipment they'll need to effectively work from home.
4. Accept Digital Wallets
Instead of having your customers pay for their online purchases via credit or debit card, you'll expedite the checkout process and appeal to smartphone users if you accept digital wallets. Some of the most popular digital wallets include Samsung, Google, Amazon, and Apple Pay, but other options include Venmo, PayPal, and Alipay. In addition to being quick and convenient, mobile wallets are safe and secure for both you and your customers.
Another type of digital technology can help to improve your organization as a whole and the technologies it uses day-to-day, making the business more efficient and profitable so you can lower costs and better serve your customers. This is known as process mapping or mining, a type of data analysis that assesses your business processes and tasks, looks for areas of improvement, and helps to manage risks and increase sales.
To get started with process mapping, you'll first need to identify your organization's key stakeholders, make a list of its business goals and key performance indicators (KPIs), and identify any potential sources of data. You'll also need to create a timeline for the tasks and processes you'd like to improve.
If your e-commerce business hasn't already adapted to the digital world, you'll need to do so now in order to stay relevant. Whether you choose to start by creating a mobile app or moving your e-commerce business fully online, the Klashtech team can help to take your business to the next level.
Looking for a professional website to improve your online presence? Contact Klashtech to learn about our services. We offer Creative Web design, Web development, eCommerce, and digital marketing services to meet your specific needs. Call us at +1 (305) 965-9406 or send us an email at hello@klashtech.com.