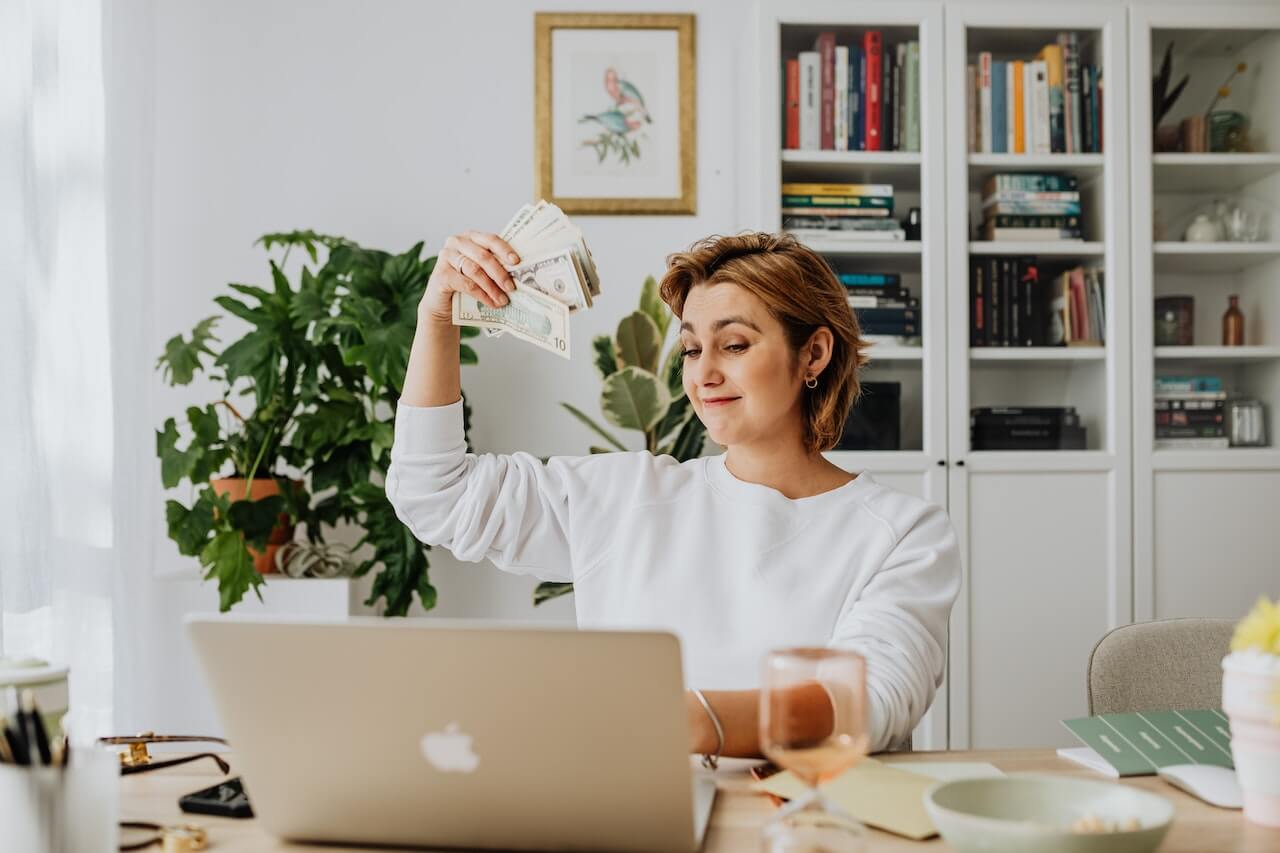 If you are struggling to make ends meet because of job loss or low income, you are not alone. According to research, almost half of all Americans report they are struggling financially. If you have trimmed your budget as much as you can, but you still have more bills than money, consider finding a way to make money online.
1. Assess Your Marketable Skills
Any time you are looking for a new job, it is a good idea to
assess what skills you have
that other people will pay for. One way to do this is to take an online skills assessment, such as the CliftonStrengths Assessment. Another method is to ask people you know what you are good at. Your coworkers and supervisors are good places to start, but your friends and family may also have valuable insights.
2. Identify Potential Jobs
Identify potential jobs by
matching the marketable skills you have
with jobs that use those skills that can be done remotely. If you aren't sure, you can read the job descriptions on various job boards to get a feel for which jobs may be a good match.
If you are
interested in gig work
, you can find remote jobs on platforms such as Amazon Mechanical Turk and Clickworker. If you are searching for freelancing jobs, Freelancer.com, Fiverr, and Upwork are good platforms to find clients. If you are looking for a more traditional job, many online job platforms have filters for remote work, or you can search on
sites dedicated to remote work
, such as FlexJobs.
4. Start Your Own Business
The internet has made it easier than ever to start your own business. If you like to make things, you can start an eCommerce store on Etsy. If you would rather sell things other people have made, consider opening a drop shipping business on eBay, Amazon, or Shopify. A freelance business may be right for you if you have marketable skills. 
Whatever type of business you decide on, you must choose how to organize it. Forming your business as a limited liability company cuts down on paperwork, provides tax advantages, and protects your personal assets. The rules on forming an LLC vary by state, so make sure you understand them before you get started.
Once you have your business set up, you need an eye-catching logo for your website and other marketing materials. A professional logo builds brand awareness, sets you apart from the competition, and makes a good first impression.
Content marketing can help you attract new customers and build a loyal following, all while generating leads and boosting sales. And the best part is that it doesn't have to cost a lot of money. With a little creativity and some hard work, you can create high-quality content that will resonate with your target audience and help you achieve your business goals. If you want more information about content marketing, you can learn more here.
If your bank account isn't as full as you would like, there are a variety of ways to make money online and market yourself whether you freelance or start your own business. If you try one way and it doesn't work for you, try the others until you find the right fit.
Looking for a professional website to improve your online presence? Contact Klashtech to learn about our services. We offer Creative Web design, Web development, eCommerce, and digital marketing services to meet your specific needs. Call us at +1 (305) 965-9406 or send us an email at hello@klashtech.com.