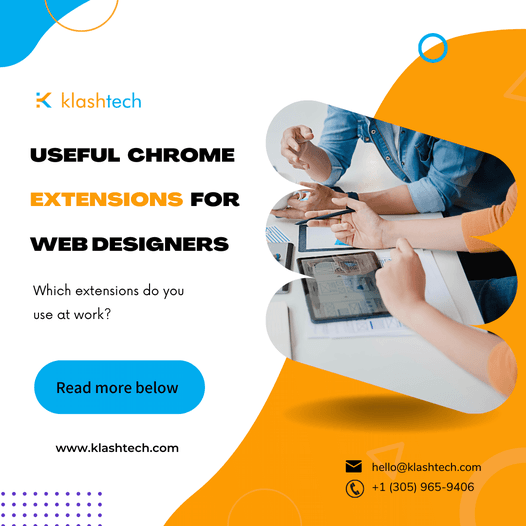 ⚡️ Chrome extensions can make your job as a designer so much easier! For example, identifying fonts or picking colors from websites.
Today we would like to share with you a list of 7 great extensions.
The design must solve a business problem. How does it represent the company or product? Good design can bring significant business benefits.
Good design is good business.
Identify fonts, get CSS properties, and bookmark fonts from any websites.
Inspect CSS styles in a simple, well-organized & beautiful way.
Let you find out with which technology and tools a website is built with.
A zoomed eyedropper & color chooser tool that allows you to select color values from webpages.
Responsive design testing tool to test any website's responsiveness & screen resolutions.
Quickly preview and copy or download all the SVG assets from a website.
Checkbot tells you how to improve the SEO page speed and security of your website.
Looking for a professional website to improve your online presence? Contact Klashtech to learn about our services. We offer Creative Web design, Web development, eCommerce, and digital marketing services to meet your specific needs. Call us at +1 (305) 965-9406 or send us an email at hello@klashtech.com.