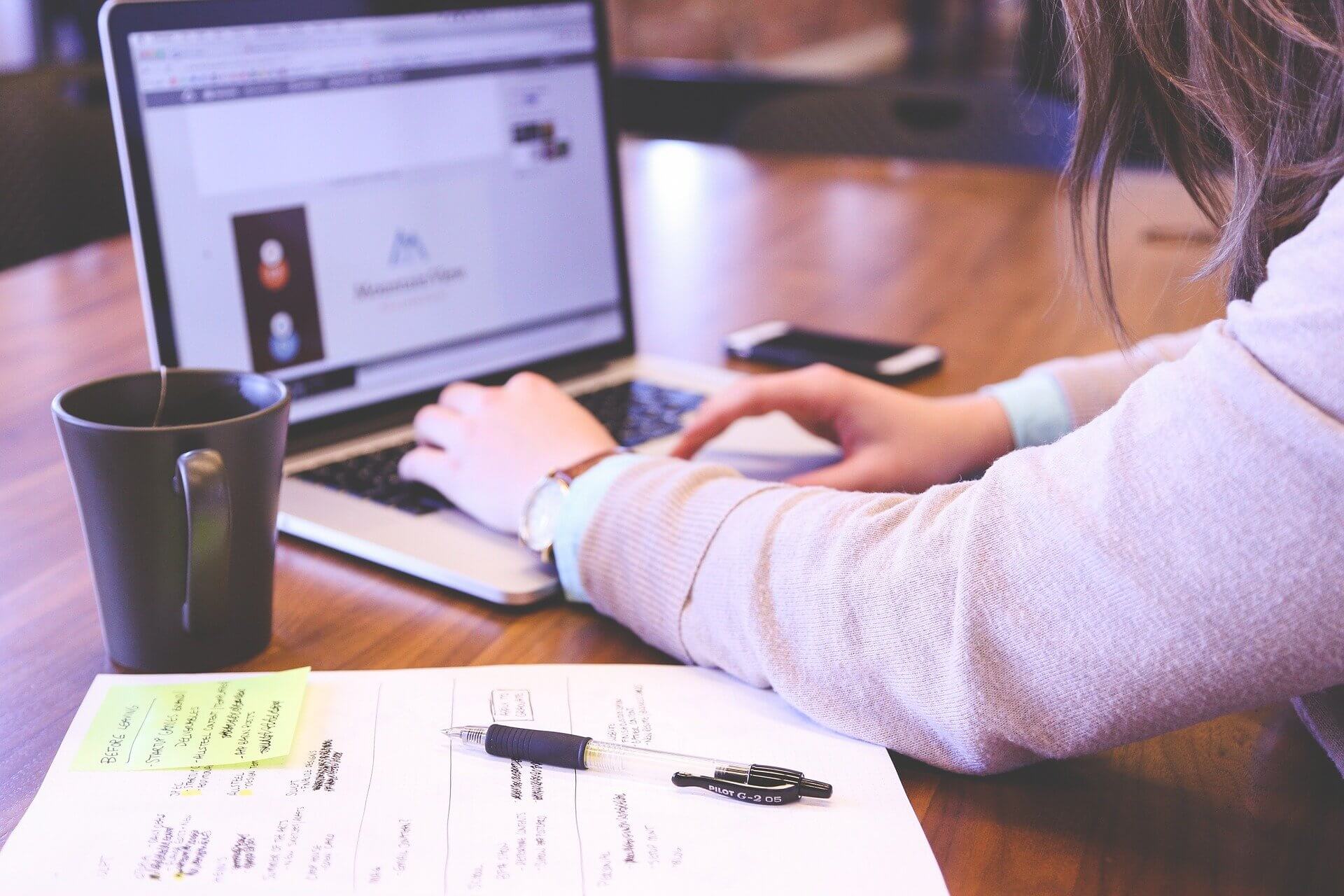 When it comes to running your online business in today's digital world, it's a must for your business to have an online presence. Whether it's through custom-built websites and apps, your business must be able to connect with your customers right where they're at. And in most cases, that means at their fingertips through their smartphones or devices. But, unfortunately, the days of brick-and-mortar connection to your customers aren't as common for businesses to thrive in the marketplace.
So how do you run your online business smoothly to ensure that you're connecting with your customers throughout Miami and the world? Well, there are many things that you can do, and that's what the digital marketing pros at Klashtech are here to help you do! We're dedicated to helping your small business adapt to the digital revolution through high-quality web design built with your growth in mind.
Let's face it, in today's digital age. Your business must have a high-quality, immersive website ready to connect with your customers. But you also need to trust that the design pros you choose to work with understand the best practices and standards for website development and design.
Today, your design and development professionals at Klashtech wanted to discuss their top five tips for running your online business smoothly, especially when it comes to your website design. So here's how you can run your online business effectively and drive the success you're searching for:
Any visitor to your site is a potential buyer of your products or services, and they're visiting your site for more information on what you have to offer them. You need to provide them with this information and how your products will solve their pain points. Be sure to describe your products and services engagingly and compellingly while also delivering the information in as few words as possible. Never forget to let them know quickly how they can reach you for more information and engage with your brand.
The majority of your site visitors are going to be accessing your business' website through their mobile devices and tablets. So, you must ensure that your website is fully responsive and ready for any type of device that your customers are going to use to access it. By creating a fully responsive site, you're able to increase the amount of organic traffic that discovers your site. The last thing you want is to access a site on your phone that you can't navigate. If you were doing that, how quickly would you move on to another business that invested in a mobile-friendly site? Exactly.
Search Engine Optimization (SEO)
No matter how unique and attractive your website design is, if you're not investing the resources into search engine optimization, then you're going to fall flat on your face before you even begin. Targeted and expert SEO is the only way for the customers searching for your products to find your business. SEO equips your business with all the tools you'll ever need to maximize your load speed, increase your organic traffic, and reach the right audience for your business.
You'll also elevate your ranking and authority in your niche, which is critical to your success when you understand that potential customers tend to buy products from the top five businesses that appear in their initial Google search. Take a look at the top Miami SEO companies and Social Media Marketing Companies. 
Simple Design & Navigation
The easier it is for your customers to find the information they need when they visit your website, the more likely they will buy from your business. On the other hand, the last thing you want to have happen is for a visitor to come ready to buy from your business but be unable to find what they're looking for. Therefore, your web design should be sleek, stylish, and easy to navigate from when they arrive at your website.
This is the most essential part of a successful website for your business. If you don't create an engaging call to action, how else will a visitor understand what you want them to do now that they're on your page? Yes, it's obvious you want them to buy from you, but you have to ensure that our site is designed and laid out in such a way that it encourages sales and guides the customer as to what is next using your call to action.
These top five tips will help you accelerate your growth and build authority, no matter what stage of building your online presence you're in.
Looking for a professional website to improve your online presence? Contact Klashtech to learn about our services. We offer Creative Web design, Web development, eCommerce, and digital marketing services to meet your specific needs. Call us at +1 (305) 965-9406 or send us an email at hello@klashtech.com.