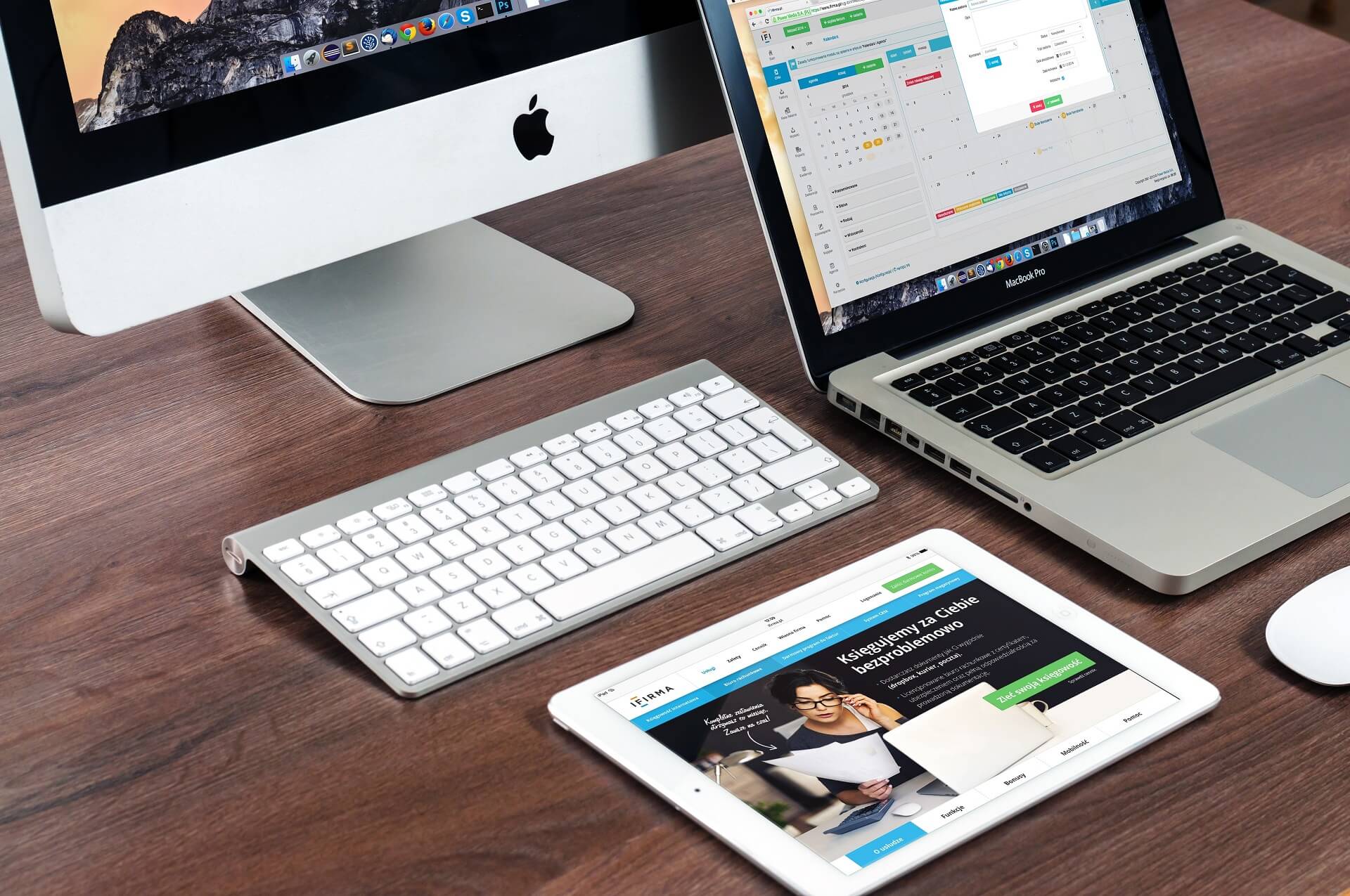 Now more than ever, small business owners are aware of how much their online presence affects their business. More Americans shop, search, and research online before they make purchases in person. That's why having a website that has a heavy amount of online traffic is so important, it allows you to grow your customer base and help new potential customers find your company. One of the most important aspects of any website is the design.
A well-executed, well-written, and high-quality visually appealing web design is vital to boosting revenue, finding new customers, and creating a monetarily sound business. In this article, we'll give you some of the reasons why a website redesign is a good investment for any business owner looking to increase their sales.
Search Engine Optimization (SEO)
The first and perhaps more important aspect of redesigning your website is how to preforms in search engine results. Web designers know how to get your page to the top of the results, and the better it performs, the more users will be sent to your webpage.
Customers Believe That Credibility and Homepage Design are Linked
Your companies homepage web design is directly correlated to the credibility of the business. If your website has an outdated design or elements that seem old-fashioned, users believe that the company will have the same issues. You must show users through your web design that your company remains innovative and at the forefront of all tech advancements.
The Longer Users Are Engaged The More Likely They Are To Buy
The longer you can keep a user on your website, the more likely they are to become customers. A simple way to keep customers engaged is through having high-quality visuals and an attractive, clean, and professional web design.
The way your site is designed helps users to find products and services quickly and efficiently. There is a lot of data that supports that the average user won't click more than three times before they go to the next business on the search result. This means businesses can lose potential customers when they don't have a design that enhances the user experience.
The design of your website isn't just about visuals, the copy used on your companies page should be filled with CTAs, or Calls To Action, this encourages users to buy your products or services and thusly can should you a stronger return. Without a website that does well on search engines, customers will never be able to find your business, without great design and good graphics, customers won't stay on your site, but CTAs are the last step. Once there, you must have copy that seals the deal and gets them to finally purchase.
Redesigning your webpage will not only will you draw them in through SEO, to a visually appealing site, but you'll have a website that's functional and easy for your audience to use. This improved design will lead to more engagement and sales for your business.
The Cost Of Creating/Redesign and Upkeeping A Website
The cost of creating a website can vary depending on the company you use and the needs of your business. The price of a website redesign is dependent on the company or freelancer who creates it. It can be anywhere from $1,000 to as much as $100,000 if you used a large well-known web development firm. Your returns are often but not always linked to the amount you invest in the design. As mentioned above, design, programming, and content all are the aspects of your website that you should invest in, as they are the things that users look for and directly correlate to your financial return.
Once created, the upkeep of a website tends to be relatively inexpensive. Blogs, email blasts, and social media are some of the costs you can expect. Although these things are important and will require some amount of money, they won't be overly expensive.
Tracking your website's ROI, or Return On Investment is important because it helps you track how much you're getting back after you've invested in your site. The return comes in the form of online traffic and conversion from that traffic into purchases.
Redesign your website will boost your revenue and lead you to collect a steady stream of new customers and/or clients. And because of the aforementioned reasons above, it's not the place to try to save money but rather invest in the future of your business.
Looking for a professional website to improve your online presence? Contact Klashtech to learn about our services. We offer Creative Web design, Web development, eCommerce, and digital marketing services to meet your specific needs. Call us at +1 (305) 965-9406 or send us an email at hello@klashtech.com.