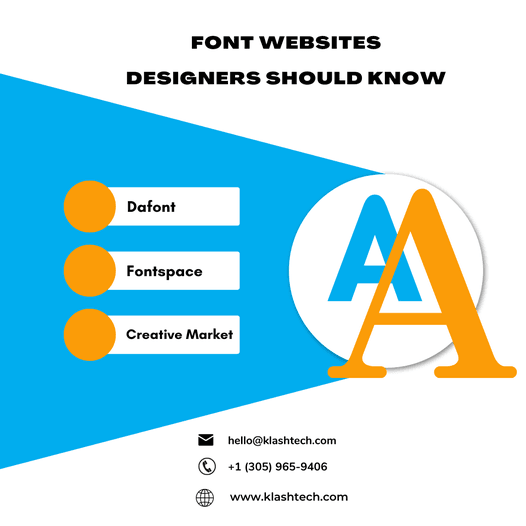 On the hunt for some fresh new fonts to add to your collection? Whether you're looking for unique script, display, serif, or sans serif fonts, we've got you covered. Check out these amazing 3 websites to get fonts
DaFont is one of the most wide-known free font sites. There are so many fonts in DaFont, so you've got a wide range of choices that you could make. One of the things that is great about DaFont is that fonts are categorized under themes.
FontSpace is your home for designer-centered, legitimate, and clearly licensed free fonts. You can use the font generator to create fonts that are easy to copy and paste into your website, social media profiles, and more. All you have to do is type some text into the input box.
Creative Market is an online marketplace for community-generated design assets. The company sells graphics, WordPress themes, stock photography, and other digital goods for use by web creatives.
Looking for a professional website to improve your online presence? Contact Klashtech to learn about our services. We offer Creative Web design, Web development, eCommerce, and digital marketing services to meet your specific needs. Call us at +1 (305) 965-9406 or send us an email at hello@klashtech.com.