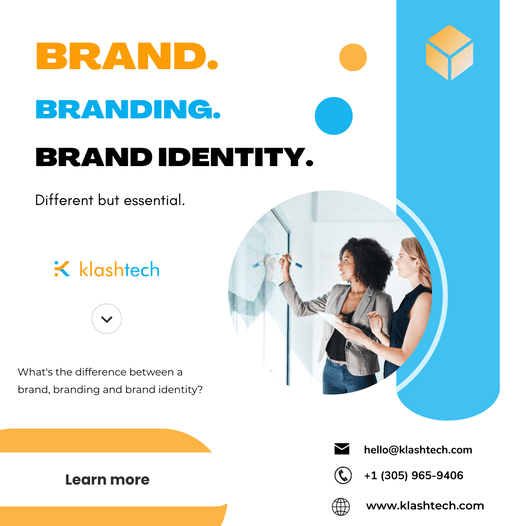 As an entrepreneur, you probably know that making a mark on your customers' minds is highly valuable. By creating a recognizable, trusted and consistent image of your company, you're able to win your customers' attention and loyalty. Without that differentiation, they could easily flock to your competitors.
To build a great brand, there are three key terms you need to be aware of:
How people and consumers perceive your business. Who you are.
A process used to build awareness, attract new customers, and extend customer loyalty. What you do.
Tangible elements that aim to be recognizable, differentiated, and accessible. All these items come together to form a brand image. What you look like.
Need help with your brand identity? Get in touch today!
Looking for a professional website to improve your online presence? Contact Klashtech to learn about our services. We offer Creative Web design, Web development, eCommerce, and digital marketing services to meet your specific needs. Call us at +1 (305) 965-9406 or send us an email at hello@klashtech.com.