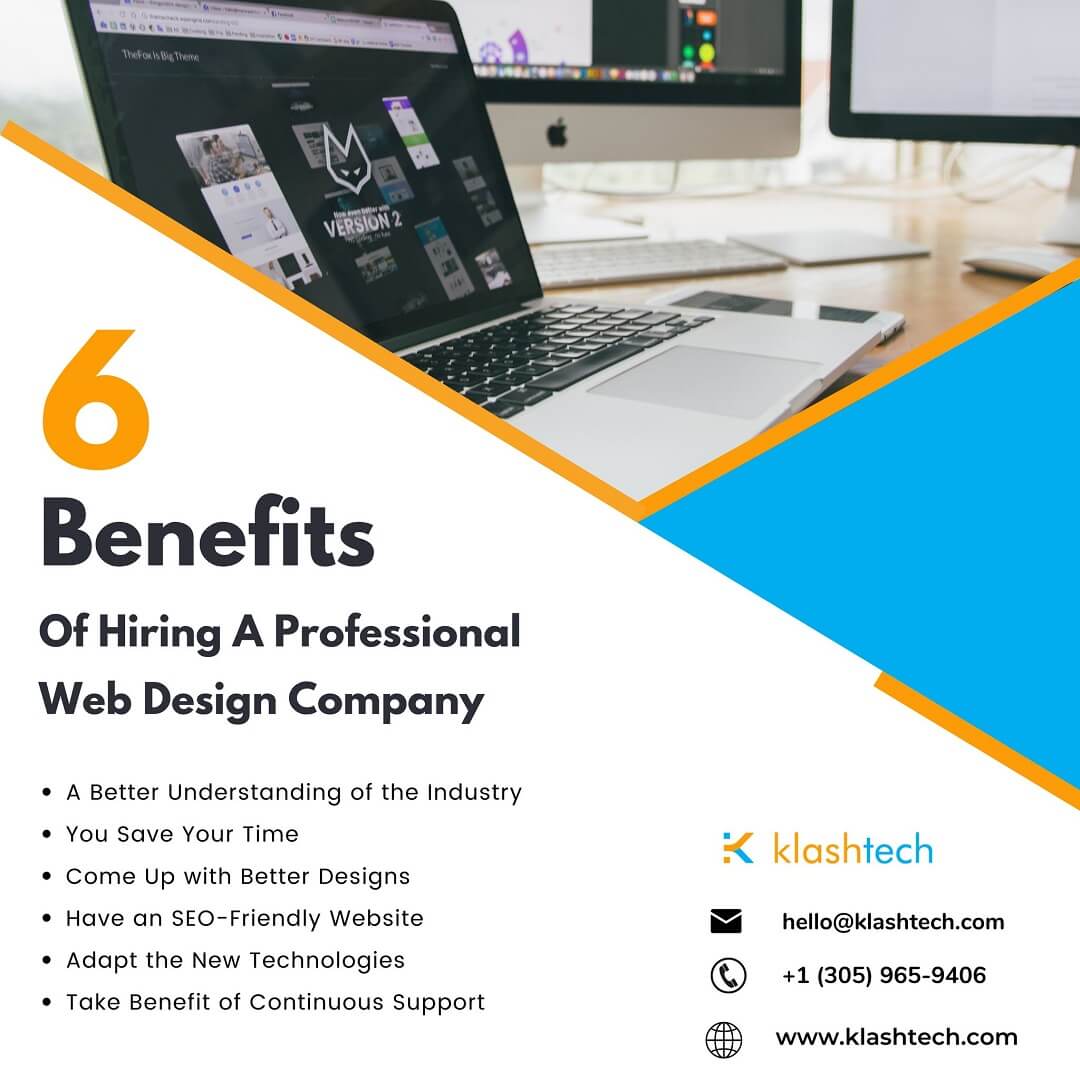 When designing your website, the workflows must be such that it attracts more visitors. To optimize your site, you will need the help of a professional Web design company. There are several other advantages for your company as well. 🙌🏻
Businesses must remain vigilant against the competition as their revenues grow rapidly.
As a result, you must design your website to attract more visitors. 👇🏻
🔸A strong online presence is essential for your company. In terms of increasing your brand equity, your website takes center stage. However, understanding the industry is equally important when developing strategies for your website.
🔹It is critical that your new website design be completed as soon as possible. It also takes time to finalize the design based on your website's workflows. If you take too long to create a new website, you will lose visitors and conversions.
🔸You must have an elegant website that will keep visitors on your site longer. It will also help you score SEO points. A professional web designer can use their previous experience to provide you with several designs based on your website's workflows.
🔹To rank higher in a keyword search, your website must follow SEO best practices. When designing a website, the web designer must be aware of the various SEO aspects.
🔸Adopting new technologies is one way to break through the clutter on your website. A professional web designer will be familiar with the website features that are typically associated with a specific industry.
🔹Are you aware that your website will require ongoing expert attention? A variety of factors may need to be monitored on an ongoing basis. You can receive ongoing technical support and make appropriate changes based on industry needs.
Looking for a professional website to improve your online presence? Contact Klashtech to learn about our services. We offer Creative Web design, Web development, eCommerce, and digital marketing services to meet your specific needs. Call us at +1 (305) 965-9406 or send us an email at hello@klashtech.com.