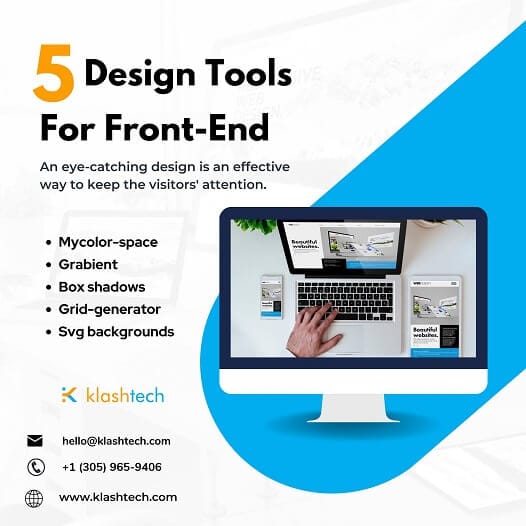 An eye-catching design is an effective way to keep visitors' attention. We've compiled a list of the most useful tools to help you improve your design workflow.
With this collection, you will be able to create sketches for your designs, select color palettes, create gradients, add shadows, create animations, include custom backgrounds, find appropriate illustrations, experiment with different layout systems and components, and much more.
Perfect when you have one main color that you want to use and want to pair colors with it. Enter in the hex code of your main color and then press "Generate" and the site quickly generates a slew of viable palettes in a variety of themes.
Awesome UI tool to generate linear web gradients. Grabient is a gradient color customizer that allows you to add colors to your Sketch projects and copy the CSS code. You can also change the gradient's angle and add up to five different colors.
A shadow generator that includes blur, transparency, position, and other settings. The box-shadow CSS property adds shadow effects around an element's frame. You can set multiple effects separated by commas.
A CSS Grid Generator is one type of tool for creating grids for your website pages. It is an automatic CSS Grid Generator that lets you design grids very easily. Furthermore, by using these generators you can customize your website grids in a variety of ways.
A collection of SVG backgrounds that can be easily placed on your website. Their backgrounds are all customizable in many ways. You can change the colors to match your brand or in some backgrounds, you can shrink, spin, or shift a specific element.
Looking for a professional website to improve your online presence? Contact Klashtech to learn about our services. We offer Creative Web design, Web development, eCommerce, and digital marketing services to meet your specific needs. Call us at +1 (305) 965-9406 or send us an email at hello@klashtech.com.