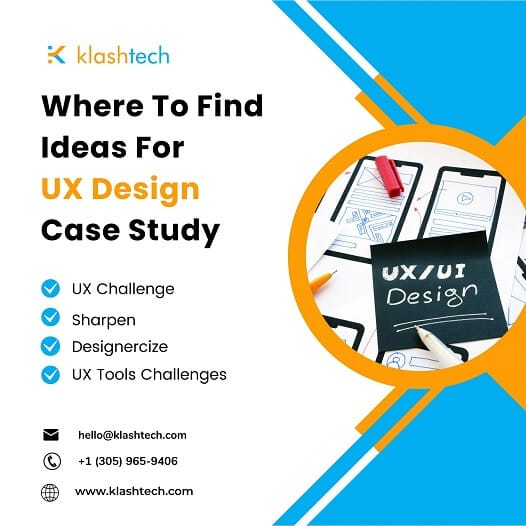 🔍 Where To Find Ideas For UX Design Case Study 🔍
📌 Are you looking for inspiration for your next UX design case study? Here are some fantastic resources to get your creative juices flowing! 💡🌟
1️⃣ UX Challenge: This platform hosts regular design challenges that provide UX designers with real-world problems to solve. Join the community, showcase your skills, and gain valuable experience by participating in their engaging design challenges.
2️⃣ Sharpen: Sharpen is a UX design blog and resource hub that offers a plethora of insightful articles, case studies, and interviews with industry experts. Dive into their rich collection of content to discover new perspectives and stay up-to-date with the latest trends in the UX design world.
3️⃣ Designercize: Designercize is an interactive platform that provides UX designers with design exercises and prompts to practice their skills and explore new ideas. It's a great way to challenge yourself, enhance your problem-solving abilities, and refine your design thinking.
4️⃣ UX Tools Challenges: This community-driven initiative encourages UX designers to showcase their expertise using specific UX tools. Join the challenges, explore different tools, and share your innovative design solutions with fellow designers. It's a fantastic opportunity to expand your toolkit and collaborate with like-minded professionals.
Looking for a professional website to improve your online presence? Contact Klashtech to learn about our services. We offer Creative Web design, Web development, eCommerce, and digital marketing services to meet your specific needs. Call us at +1 (305) 965-9406 or send us an email at hello@klashtech.com.