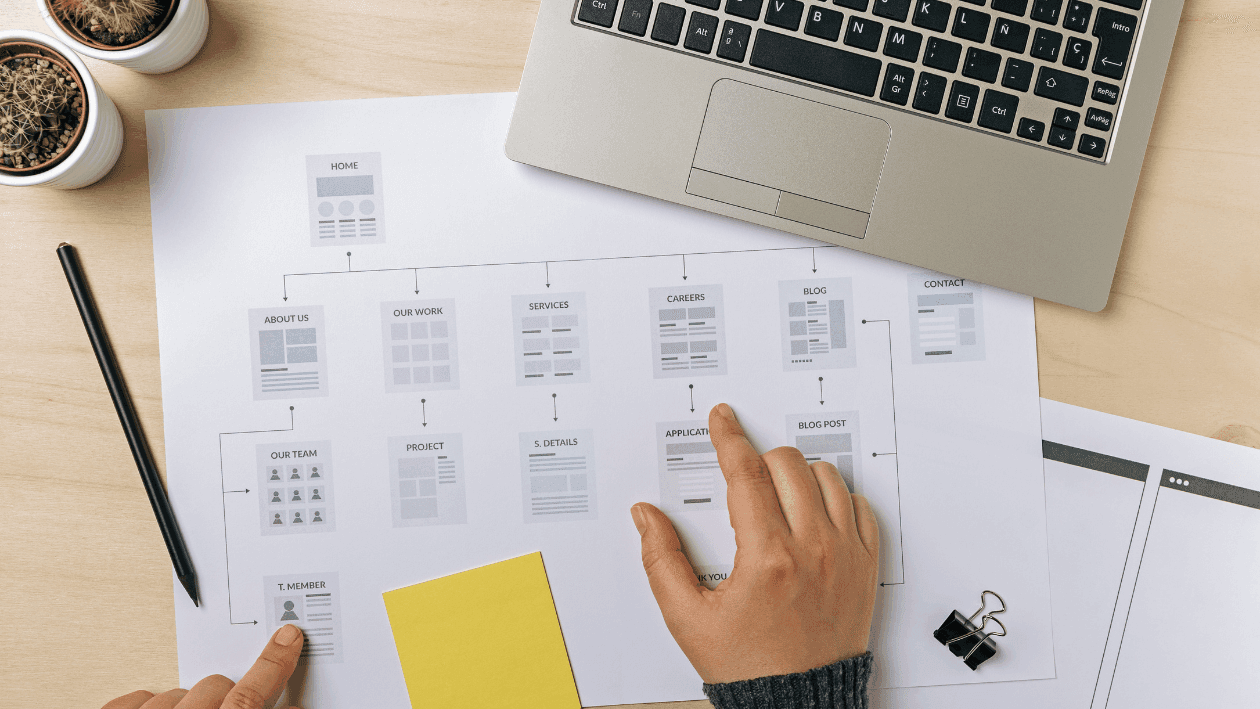 Building a successful website should not be complicated, but this doesn't mean it isn't a lot of work. I always remember this anecdote of a designer sharing a perfectly composed video for a digital ad, it literally took him twenty minutes to complete the task. Once he showed it to me I said, wow! That was easy! To which he responded, "I did this in twenty minutes because I have twenty years of experience". The reality is that mastery takes practice, which will probably mean many hours actually building whatever it is that you have set your mind to build.  
At Klashtech we promote the "Work smarter, not harder" mantra as well as applying KISS (Keep it simple, stupid) as much as possible. In life, but especially when talking about digital strategy, usually simple does it. Having said this, here are our tips to build a successful website:
1. Build Brand Guidelines
Small entrepreneurs believe having brand guidelines is almost unreachable. Taking the time to think about your brand identity since the beginning, defining a color palette, font and logo applications will actually save you time. From deciding the color of your personnel shirts to defining the colors that you should use in your Refer a Friend Campaign, you want to keep it consistent and professional. Having a brand identity will help you pick the tone of your voice and the colors that will make your customers feel that emotional link to your brand and relate to it. Hiring the service from professionals can range from $2k to $20k or even more, however you can also do it yourself.
If you would really appreciate some help, Klashtech's team of expert designers can build your brand guidelines at startup convenient fees. Either way, building simple brand guidelines can save you many headaches along the way.
2. Benchmark with competitors
The magic of the internet: accessibility of information. 
In the brainstorming process of defining site structure, don't forget to check out what major players in your industry are doing. It seems straightforward, but sometimes many hours are spent on implementing a feature that another competitor already figured out a simpler solution. Remember, everything can be programmed, however, at the initial stages of a business you really need to make a list of features in which you are willing to invest more time and money, versus implementing out of the box solutions that could be cheaper and help you release a new feature to your audience faster. Before making design decisions, make sure your proposal makes sense for (1) user experience (2) functionality (3) achieving business objectives. 
3. Think Functional before beautiful
This is a hard one. In startup mode, it is easy to get stuck on the details and never actually move forward with a perfectly functional design that lacks the "beauty" touch. Of course, we want the website to be functional and beautiful, but don't let the perfect be the enemy of the good. A major difference between the physical and the digital world is that printing an ugly flyer would probably haunt you until the end of the days, however digital assets you can improve in iterations. Ugly today, beautiful tomorrow – in a click. When developing your website, understand that functionality comes first, and then making it perfect can be done in iterations. 
These are three out of the box design thinking tips that can help you get started to build your website without losing motivation and actually building a successful online presence.
Looking for a professional website to improve your online presence? Contact Klashtech to learn about our services. We offer Creative Web design, Web development, eCommerce, and digital marketing services to meet your specific needs. Call us at +1 (305) 965-9406 or send us an email at hello@klashtech.com.