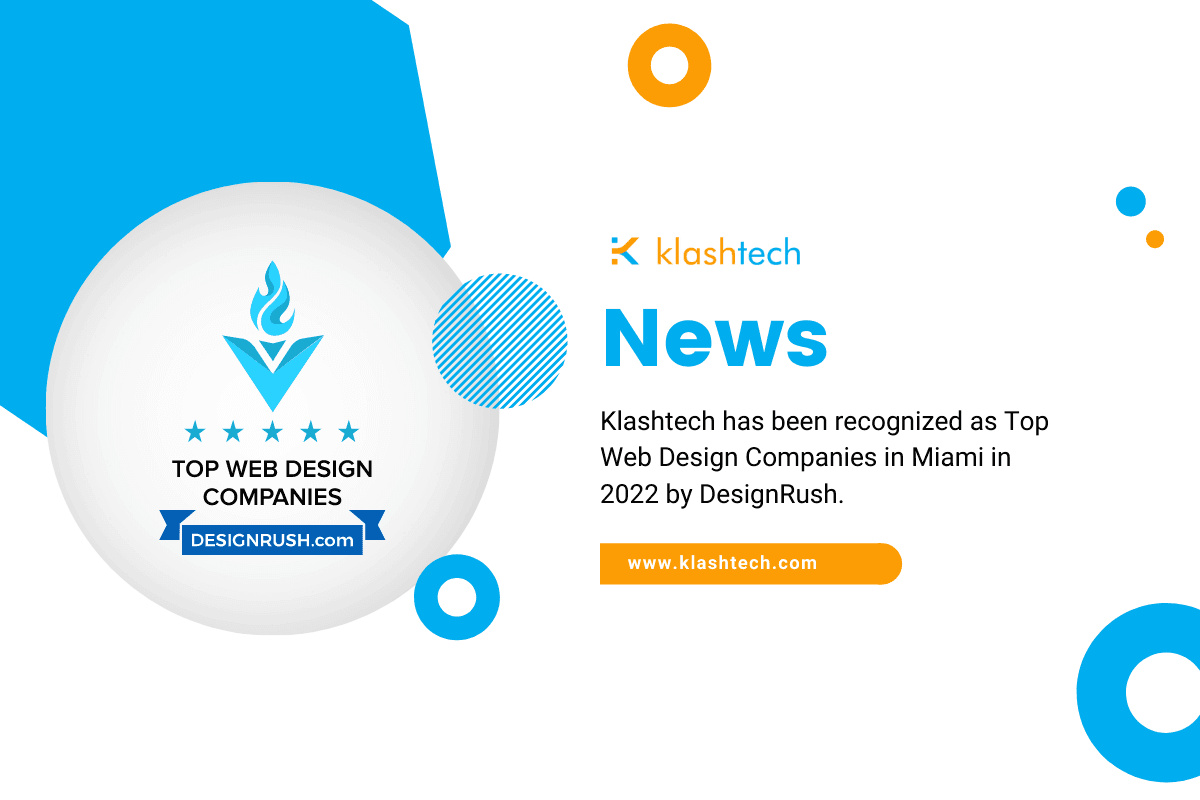 DesignRush is a B2B marketplace connecting businesses with agencies. It allows users to search for a top partner firm by area of expertise such as branding, Web design, digital marketing, SEO, eCommerce, software development.
Their website lists over 10,000 agencies from over 50 different countries and is consulted by thousands of decision-makers looking to start a project.
Since 2017, Klashtech has continued to steadily expand its offerings to grow along with our clients and become a full service agency.
Klashtech is a digital agency, located in Miami, Florida, and dedicated to helping small to medium organizations adopt tech as a stepping stone for growth. We work with clients to rapidly connect manual processes to automatized solutions that increase ROI.
Website Design & Development, Custom Application Development, Graphic Design & Animation, SEO/Social Media Marketing, Consultations, we're here to offer you top of the line digital solutions at affordable prices.
Be sure to call the Web experts at Klashtech today to find out how we can revolutionize the way your business connects and engages with your customers online.