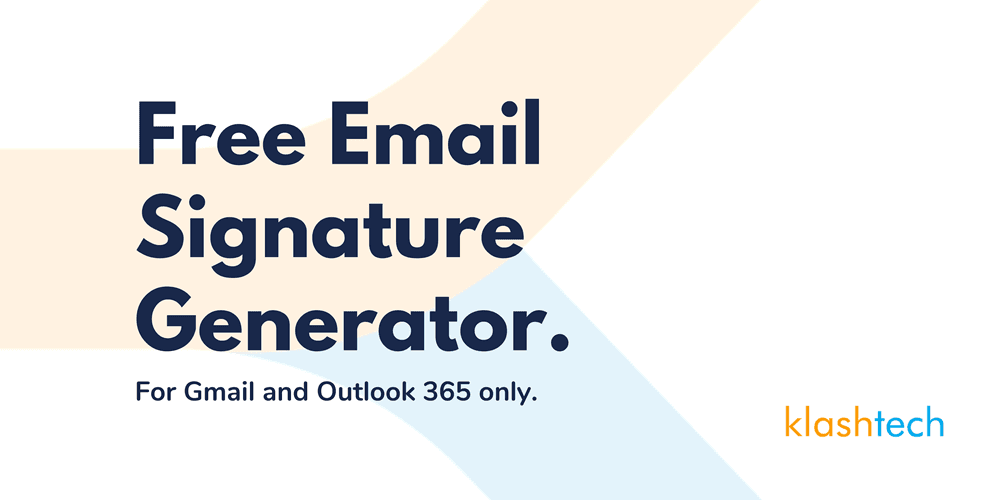 Are you sick of sending outgoing emails with the same dull email signature? Do you want to give your emails a professional touch so that your recipients will remember you? Use our free email signature maker to get started.
You may make a unique email signature that represents your personal or professional branding and style using our simple tool. Simply fill up your contact information, social network accounts, and personal preferences to customize the style and feel of your signature.
You can develop an eye-catching email signature that will set your messages apart from the competition in only a few minutes. Also, you may make as many email signatures as you'd like without spending a dime thanks to the fact that our signature generator is totally free to use.
Our email signature maker isn't just for looks, though; it's also a fantastic method to market your brand and your company. You can quickly increase traffic to your online platforms and interact with your audience by providing links to your social media profiles, website, and blog in your email signature.
A polished email signature can also aid in building credibility and trust with your recipients. You can demonstrate to recipients that you are an authentic and trustworthy source of information by giving your job title, company name, and contact information.
So why accept a plain and uninteresting email signature? Today, start promoting yourself and your company in style by using our free email signature generator. Your beneficiaries will appreciate it!
Looking for a professional website to improve your online presence? Contact Klashtech to learn about our services. We offer Creative Web design, Web development, eCommerce, and digital marketing services to meet your specific needs. Call us at +1 (305) 965-9406 or send us an email at hello@klashtech.com.