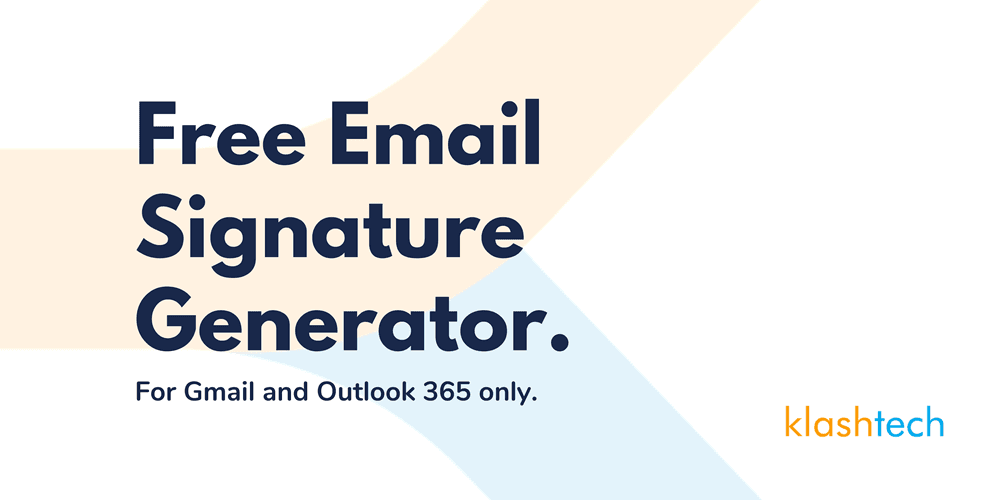 Are you tired of using the same boring email signature on all of your outgoing messages? Do you want to add a professional touch to your emails and make a lasting impression on your recipients? Look no further than our free email signature generator!
With our easy-to-use tool, you can create a custom email signature that reflects your personal or professional branding and style. Simply enter your personal and contact information, social media and customize the look and feel of your signature to suit your preferences.
In just a few minutes, you can create a sleek and stylish email signature that will make your emails stand out from the crowd. Plus, our email signature generator is completely free to use, so you can create as many signatures as you like without breaking the bank.
But our email signature generator isn't just about aesthetics – it's also a great way to promote yourself and your business. By including links to your social media profiles, website, or blog in your email signature, you can easily drive traffic to your online platforms and engage with your audience.
In addition, a professional email signature can help establish credibility and trust with your recipients. By including your job title, company name, and contact information, you can show recipients that you are a legitimate and reputable source of information.
So why settle for a dull and uninspiring email signature? Try our free email signature generator today and start promoting yourself and your business in style. Your recipients will thank you for it!
Looking for a professional website to improve your online presence? Contact Klashtech to learn about our services. We offer Creative Web design, Web development, eCommerce, and digital marketing services to meet your specific needs. Call us at +1 (305) 965-9406 or send us an email at [email protected].