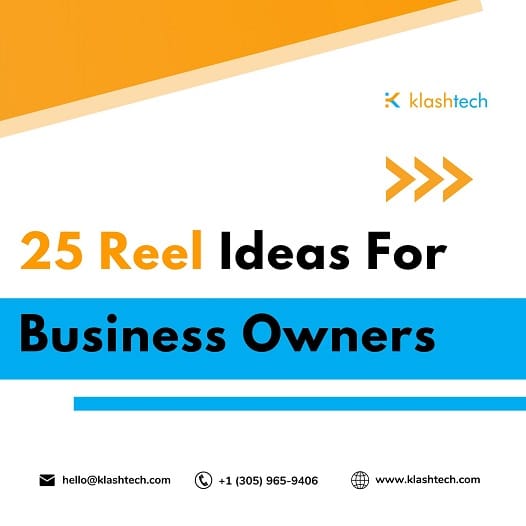 As a business owner, it's important to keep up with the latest trends and technologies to stay ahead of the competition. And one of the latest trends that has taken the world by storm is Instagram Reels. With the introduction of Reels, businesses can now create short, snappy videos that are perfect for engaging their audience and promoting their brand. 👏🏻👏🏻
If you're a business owner looking to take advantage of this new trend, you're in luck.
So, what are you waiting for? Swipe left to see the full list of 25 Reel ideas and start creating videos that will capture your audience's attention. With Instagram Reels, the possibilities are endless, so get creative and watch your online presence grow! 😉📈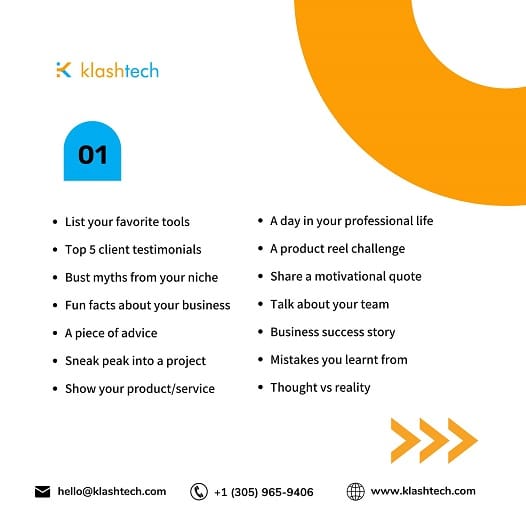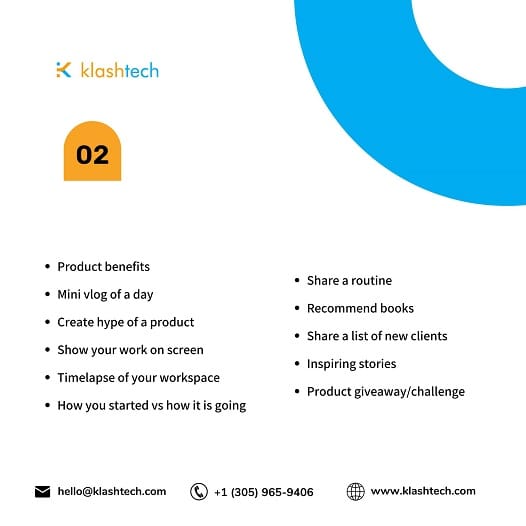 Looking for a professional website to improve your online presence? Contact Klashtech to learn about our services. We offer Creative Web design, Web development, eCommerce, and digital marketing services to meet your specific needs. Call us at +1 (305) 965-9406 or send us an email at hello@klashtech.com.