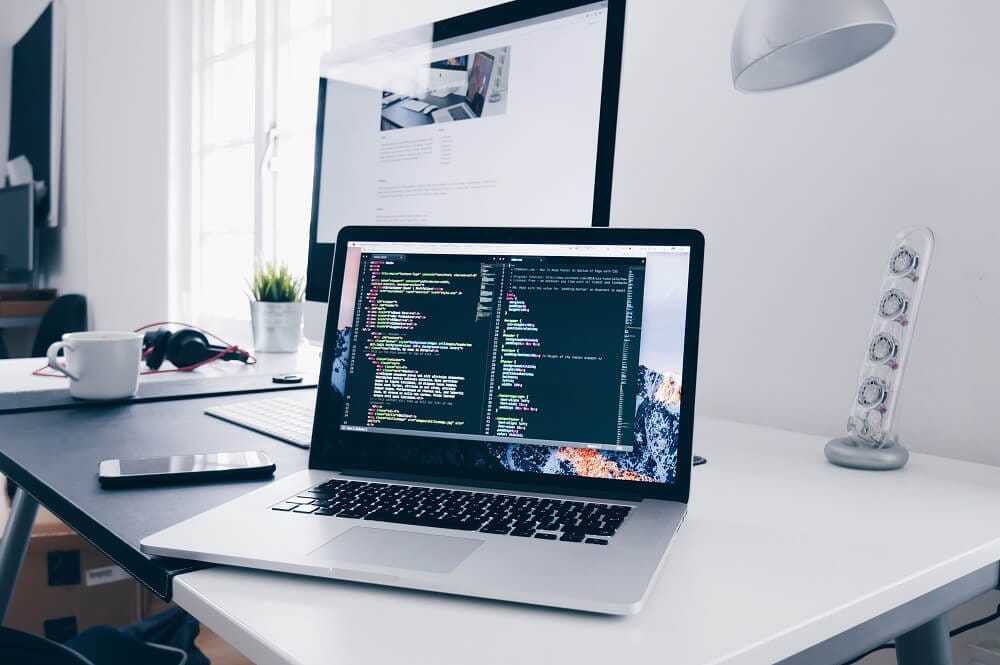 Today, almost all industries leverage Artificial Intelligence (AI) in some or the other form. The global market size of AI is anticipated to surpass USD 1,591.03 billion by 2030. That indicates the rapid adoption of the technology. 
The web design sector is also significantly affected by the evolution of AI technology. Today professional web designers use AI for effective web designing and development. It not only speeds up the process but also ensures better outcomes. Moreover, it can help in resolving the UX Design challenges ultimately enhancing the overall experience of the users significantly.
Benefits of AI Tools for Web Designing
Before you dive into the tools, you must become aware of the benefits of AI tools for web designing. Some of them are listed below.
The AI tools automate several tasks and lower the manual work for web designers.

They analyze the target audience and recommend the best designs that attract more users.

AI helps deliver fast solutions and personalized experiences through the identification of user preferences.

The AI tools help create unique and visually appealing websites. 
How AI Tools Help the Web Designers?
Here are some of the best ways AI tools can assist web developers. Let's explore!
Automatic and quick photo manipulations

Easy dummy text and image generation

Fast and easy background removal

Addition of AI-generated movements to the pictures

Effective design flows

Generation of relevant content

Fast mobile and desktop optimization

Lowers overall cost of web designing
Top 10 AI Tools for Web Designers
Now that you have an idea about the benefits of using AI tools for web designing, it is time to explore the best tools.
In this article, you will learn about the 10 best AI tools that web designers must use in 2023. Let's take a look!
When it comes to AI tools for web designers, Colormind tops the list. Creating appealing and harmonizing color palettes is considered one of the boring tasks for web designers. However, it is a task that cannot be overlooked.
The color of the background and text of websites play an important role in attracting and retaining visitors. That is why it is at the core of web designing. Colormind can help in selecting the best colors for your website.
Colormind is an AI tool that gets color preferences from various popular art pieces, movies, and posted images. It has been properly tested, evaluated, and endorsed by the community. The tool can provide web designers with a large database of color palettes. 
You can use Colormind to find inspiration for the website you are designing. You may even explore the different color palettes and see what works best for your brand.
The second AI tool on the list is Khroma. This tool can be easily trained by choosing 50 of your favorite colors. Depending on the selected colors, the tool is capable of providing you with endless color palette combinations. The color themes can be shown on themes like Gradient, Picture, Text, and Poster. 
Khroma also allows web designers to try color schemes on original photographs. The main features of this tool are in-depth search parameters, infinite color combinations, and color library storage. 
The tool will not only help in saving a lot of time but also speed up the web designing process. Moreover, it enables professionals to create visually appealing designs that attract more users to the websites.
Stable Diffusion is another interesting AI tool that web designers must use in 2023. This is one of the AI tools that have been developed recently by Stability AI, Runway, and CompVis LMU with LAION and EleutherAI. It ensures outstanding outcomes for web designing projects.
Depending on the text prompt, this AI tool can generate detailed images. The best thing about Stable Diffusion is that it can even re-draw existing images to incorporate additional elements as required by the users. It can also create new images based on the original images.
One of the major benefits of using Stable Diffusion is that it is completely free. That means it allows you to create amazing web designs cost-effectively.
When discussing the best AI tools for web designers, you cannot forget Vance AI. Altering and polishing photographs and images is now much easy and simple with this AI tool. 
It serves as an AI assistant for web designers that provides them with capabilities like photo restorer, photo dehazer, background remover, cartoon maker, art generator, portrait colorizer and retoucher, and more. This tool leverages deep convolutional neural networks to handle real details effectively. 
The main features of the AI tool include JPEG artifact removal, super HD enhancements, and old photo repairs. Vance AI not only simplifies the workflow of web designers but also opens up new possibilities for them. It can help the professionals to meet the expectations of the clients and reflect the brand effectively in the web designs.
Dall-E is another prominent AI tool leveraged by web designers. It helps in the generation of images based on the prompts provided. It has the potential to create high-resolution, realistic pictures that reflect specified attributes, concepts, and preferred styles. 
It can carry out several tasks and simplify the work of web designers. For instance, it can enhance the original images by creating new compositions and can develop several variations of the original picture. Moreover, it can also modify the existing pictures through the removal or addition of certain elements. 
The best thing about Dall-E is that it does not allow the generation of hateful, adult, or violent images. It also leverages unique methods to prevent the creation of realistic facial images of real people. As a result, it helps in keeping the image of public figures sound and safe.
Are you someone with minimal or no web designing expertise? If yes, Designs AI is the best AI tool you can use for the creation of exceptional templates. It can perform various tasks to effectively represent a brand online.
For instance, this AI tool can be used for the development of videos, logos, designs, and speech. It also comes with a color matcher, graphic maker, and font pairer. It allows web designers to effectively meet client requirements and industry standards.
Designs AI comes with several AI capabilities to speed up your web designing process providing amazing results.
Midjourney is yet another prominent AI tool for web designers. It is highly in trend in recent times. Even though the tool is in the testing phase, the outcomes it delivers are quite promising.
In this tool, you will find a chatbot that communicates with users in a native language. As a result, it allows web designers to give commands and instructions for the creation of images. Midjourney is ideal for brainstorming and coming up with original content ideas for custom ads on websites.
The core aim of this AI tool is to save the time and effort of web designers by empowering them to provide the best outputs and optimum satisfaction to their clients.
Uizard is another AI tool suitable for web designers who do not have any prior knowledge or experience in the field. It allows the professionals to effectively create appealing functionalities, and stunning looks, and deliver the users exceptional experiences. With the use of this AI tool, you can easily convert hand-drawn concepts into polished digital versions. 
From simple landing pages to extensive online apps and eCommerce platforms, this tool can help in designing unique user interfaces. It comes with drag-and-drop functionalities to simplify the tasks of web designers.
Fronty is another popular tool that makes use of artificial intelligence to convert pictures into CSS and HTML codes. It allows you to simply build a website by uploading photos of the desired web layout.
Once your design loads, this tool can instantly provide you with the front-end codes. Moreover, Fronty enables web designers to change the layout and content of websites in much less time. It also helps in the production of clean codes for websites.
🔸ChatGPT Prompts – Curated Collection
ChatGPT has become a buzzword in recent times. It has significantly revolutionized how websites are designed. All you need to do is provide simple instructions and get the tasks done.
This AI tool takes the specific input sentences through a chat, processes them using algorithms, and generates relevant output. It can help in the development of exceptional web designs. However, there is still a lot of scope for improvement.
By now, you must be well aware of the best AI tools that web designers must use in 2023. It is time to leverage these tools and get started with web designing. 
The use of AI in web designing is likely to increase in the coming years. So, leverage the right tools and develop visually appealing websites that convert.
Looking for a professional website to improve your online presence? Contact Klashtech to learn about our services. We offer Creative Web design, Web development, eCommerce, and digital marketing services to meet your specific needs. Call us at +1 (305) 965-9406 or send us an email at hello@klashtech.com.